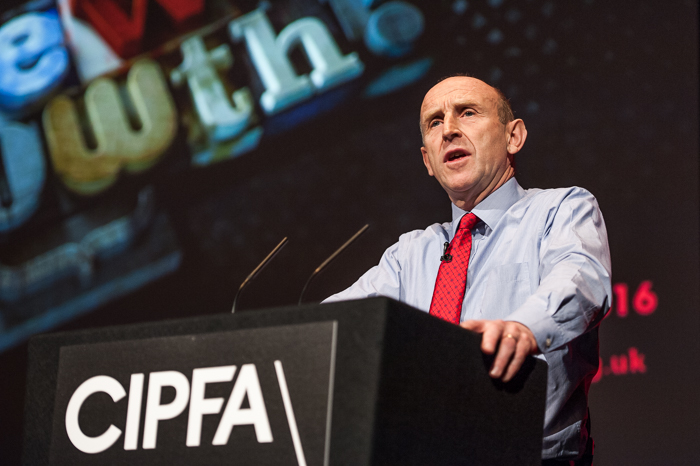 That advice came from former Labour housing minister John Healey, who recently resigned from the shadow role.
Healey told the CIPFA conference in Manchester today that the Housing and Planning Act 2016, which forced sales of council homes to finance housing association Right to Buy, should be scrapped in the economic situation brought about by the Brexit vote.
He noted that uncertainty following the vote had hit housebuilders and developers, who had frozen investment.
In one example "a major housebuilder who before the referendum made a £17m acquisition and bought land for £12m, two weeks later said 'no' to a £200,000 deal, it really is quite stark", Healey said.
He called for a switch away from a housing policy directed to shared ownership and starter homes for sale back to one concerned with providing general needs social housing for rent.
He said this would be easily affordable since the government could borrow cheaply and would give an economic stimulus as well as creating more homes.
Removing the restriction in the housing revenue account on local authorities borrowing to build would pump £7bn into constructing homes, Healey said, and over a 26-year term this would pay for itself in reduced Housing Benefit costs.
"Borrowing has never been cheaper and if mainstream politics cannot provide homes people will start to look elsewhere," he warned.
"The Leave vote was as much a revolt against Westminster and big business as against Brussels."