David Coburn MEP claimed: "The open door means that immigration makes your job almost impossible and as long as we remain in the EU we must have an open door.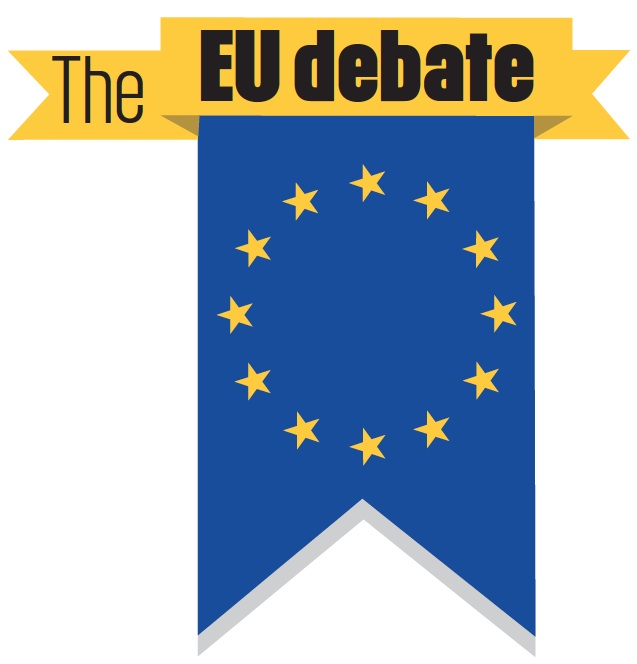 "Public service planning is obviously inextricably linked to the number of people coming to live in the country and our EU membership forces that uncertainty upon us," he said. "It's more difficult than it used to be to have a doctor move here from Canada because we don't know how many plumbers we're going to get from Romania."
Coburn professed bafflement at SNP support for remaining in the EU: "If we have Brexit there will be more powers coming to Scotland from the EU than would ever have come from leaving the UK, because 70-80% of our laws are made in Brussels," he asserted.
But National Union of Students Scottish president Vonnie Sandlan said that young educated people were inspired and enriched by international relationships, and were the most internationally connected generation in history.
Employers, she said, valued students with experience of the EU through initiatives like the Erasmus Programme, and the Scottish economy needed access to a wider talent pool.
She also argued that only EU measures like the working time directive protected the rights of many Scottish workers from the adverse effects of Conservative anti-union laws and deregulation.
Sandlan said that hers was the first generation in modern times to face the prospect of growing up worse off than their parents, and of being unable to afford to buy their homes: "We have to be able to access employment opportunities that are wider than just those in the country we live in just now," she said.
The meeting was chaired by CIPFA chief executive Rob Whiteman, who said that the institute intended to publish a paper looking at the arguments surrounding EU membership ahead of June's referendum.