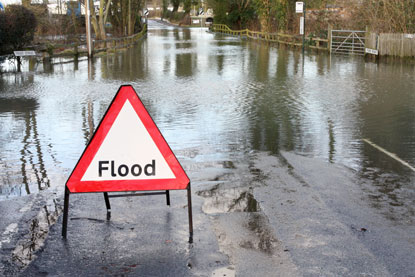 Opening the scheme to claims, he confirmed that authorities in Cumbria, Lancashire and Northumbria would have 100% of costs reimbursed, above the threshold for claims.
"The effects of Storm Desmond will be devastating to communities and families whose homes have been flooded – with many suffering this for the second, or even third, time in the last decade," Clark said.
"We're determined to stand squarely behind affected communities for the long haul, to help them get back on their feet and into their homes as quickly as possible.
"That's why today we're taking the first step on the road to recovery by offering support through the Bellwin scheme so councils starting the clean-up operation can be confident that they will get the support they need."
The Bellwin scheme gives councils financial assistance in the wake of exceptional events, such as flooding. Authorities are eligible for costs under Bellwin when they have spent more than 0.2% of their calculated annual revenue budgets on recovery and repair works. Along with councils, police authorities, fire and rescue authorities and National Park authorities are eligible for assistance.
Liberal Democrat leader Tim Farron, whose Westmorland and Lonsdale constituency has been affected by the flooding, called on the government to also apply for European Union solidarity funding.
The £359m fund is intended to provide financial assistance to EU countries struck by major natural disasters. When the 2007 floods hit, the UK was granted £134m from the fund, Farron highlighted, but applications must be made within ten weeks.
"Those affected need all the help they can get, which is why I am urging the government to urgently look at applying for European solidarity funding," he said.
"This funding could provide a lifeline for local authorities, helping them pay for clean-up costs and rebuilding vital infrastructure. It would be wrong to turn it down for political reasons."
Responding to the recent flooding, LGA environment spokesman Peter Box said: "Councils have been working around the clock to support residents affected by the flooding.
"With more bad weather forecast for later in the week, they are working alongside the police, fire and rescue services and the Environment Agency, to ensure the safety of residents and businesses, shore up flood defences to protect homes and premises, and are drawing up plans to repair gullies and fix damaged infrastructure such as roads and bridges."