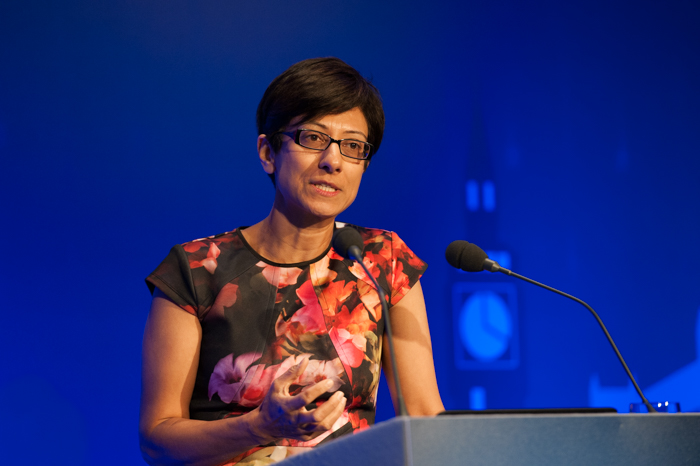 Speaking at CIPFA's annual conference in London, ERS chief executive Katie Ghose said lack of engagement with the roles – being demanded by chancellor George Osborne – could undermine the intended accountability.
People needed to know what concrete changes to provision are going to result from the reforms if they get involved, she said.
"George Osborne has said he will devolve power to the Greater Manchester in return for a directly elected mayor and then to other areas, also in return for a directly elected mayor.
"Talking about devolution as quid pro quo raises some really important questions about the models of governance that are being offered. Insisting on a mayoral model of devolution, whatever its advantages or disadvantages, raises the question whether that's a structure that people actually want and will get behind."
Such involvement was needed to ensure that people cared about the local mayor, and any lack of a connection would lead to lower participation.
This would be "disastrous" for a democratic reform, she added.
"Just look at introduction of police and crime commissioners to see that – the lowest election turnout in peacetime history at 15.1%."
Jacqui McKinlay, executive director of the Centre for Public Scrutiny, also spoke at the session. She agreed local politicians needed to become more accountable to their communities to ensure the government's devolution plans were successful.
Greater local powers should be used as a way to close the gap between public trust and accountability, she said.
Although elected mayors can help people hold services to account, as well as Whitehall, "it was indicative of our centralised way of doing things that this is imposed on local ways," she added.
"We have got an opportunity to develop approaches that make local politicians much more accountable and that will increase public trust."
Ghose also highlighted emerging research from the ERS, which showed that those councils that are effectively "one party states", dominated by one group, were at greater risk of corruption.
The society has discovered a relationship between poor levels of the accountability and town halls run by one party.
Weak accountability – measured by uncontested seats or one party holding two-thirds of council seats – may lead to "substantially higher corruption risks", she told CIPFA delegates.
Full details of this research will be published this year.