By Richard Johnstone | 6 February 2015
The coalition government's controversial reforms to the NHS were 'damaging' as they distracted the service from tackling growing demand pressures and dealing with an unprecedented funding squeeze, the King's Fund has concluded.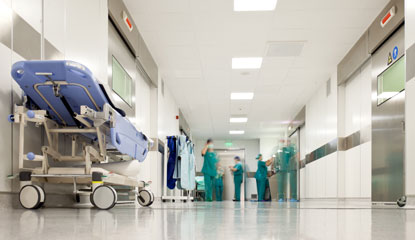 An examination of the reforms in the Health and Social Care Act 2012, which abolished primary care trusts and replaced them with GP-led clinical commissioning groups in April 2013, found some changes had been positive. Closer involvement of GPs in commissioning services, as well as giving local authorities responsibility for public health and the establishment of health and wellbeing boards were welcomed.
However, the think-tank said implementation of complex organisational changes took place at a time when the service was facing other pressing demands,
Chief executive Chris Ham said historians would not be kind in their assessment of the coalition government's record on NHS reform.
'The first three years were wasted on major organisational changes when the NHS should have been concentrating on growing financial and service pressures – this was a strategic error,' he said.
'Only latterly has the government adopted a more positive focus on improving patient care and achieving closer integration of services. Politicians should be wary of ever again embarking on such a sweeping and complicated reorganisation of the NHS.'

Other findings in The NHS under a coalition government report included that the structure has emerged following the reforms split leadership between several national bodies, and created a bewilderingly complex regulatory system.

Although the report concluded that claims of widespread privatisation were exaggerated as less than one-tenth of total spending is with non-NHS providers, the legislation's emphasis on competition led to uncertainty over what should be put out to tender.
In the second half of the parliament, the coalition made 'a welcome shift' away from the technocratic changes contained in the Health and Social Care Act to concentrate on safety and quality of care. The think-tank called on the next government to build on this with less emphasis on inspection and more support for staff to improve patient care and service integration.
Responding to the report, NHS Confederation policy director Johnny Marshall said that there was a need for 'an honest conversation' between the NHS, public and politicians about how to transform health and care during the general election campaign.
'Key to making these changes is stability. The next government must avoid at all costs a top-down reorganisation of NHS structures,' he said.
'We need to build upon the progress which is being made locally by the NHS, including by clinical commissioners, in transforming care, not waste time with any disruptive restructuring mandated by Whitehall.'