By Richard Johnstone | 7 January 2015
The Public Accounts Committee has criticised the Treasury's Whole of Government Accounts for not providing enough information on the impact of the coalition's deficit reduction plans on public spending.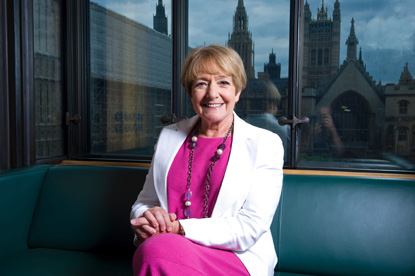 Analysing the fourth annual publication of the accounts, the Public Accounts Committee said they provided the most comprehensive available picture of the government's income, expenditures, assets and liabilities.
The committee also welcomed earlier publication of the 2012/13 WGA, and Treasury plans to produce the accounts even earlier in future years.
However, its report stated there was a lack of detail over the impact of the government's deficit reduction measures under the current Spending Review period, covering 2011/12 to 2014/15. The WGA should do more to reflect these.
PAC chair Margaret Hodge said the Treasury had initially planned to have implemented £126bn worth of consolidation measures, made up of around £100bn of spending cuts and around £26bn in higher tax revenues.
The government was only half way through these plans, and Hodge said better understanding and management of the public sector balance sheet was needed.
'The accounts do not currently offer Parliament real visibility over the delivery and impact of the government's deficit reduction plans,' she observed.
'The government has made progress in reducing the deficit, but the challenges in meeting current and future targets for eliminating the deficit look very challenging.'
She highlighted tax revenues, which have not increased as expected and officials remain unclear about where some savings had been made.
'The challenge in delivering further fiscal consolidation measures during the next Parliament should not be underestimated.'
The report also criticised the effectiveness of Treasury attempts to control public sector pay, concluding that it had not demonstrated sufficient oversight to ensure all parts of the public sector complied with rules intended to end off-payroll wage deals.
Action had successfully been taken to limit the arrangements, which can be used to avoid tax, in central government. However, the Treasury should do more to ensure rules are complied with across the rest of the public sector.
'Off-payroll arrangements across central government still occur too often and have yet to be tackled throughout the wider public sector,' Hodge added.
'In 2013/14, there were some 2,214 new 'off-payroll' arrangements within central government and, in 27% of cases, departments did not insert clauses into contracts allowing them to seek assurances on individuals' tax obligations.'
Responding to the report, a Treasury spokeswoman said that Hodge's comments on progress in deficit were 'not based on the evidence presented, and are entirely outside the remit and expertise of the committe'.
She added: 'The OBR has confirmed that this government is on course to halve the deficit this year. The level of transparency under this government has been unprecedented with the creation of the OBR to independently forecast and report on the public finances.'