By Richard Johnstone | 8 January 2015
Melanie Dawes, a senior civil servant in the Cabinet Office, is to replace Sir Bob Kerslake as permanent secretary at the Department for Communities and Local Government.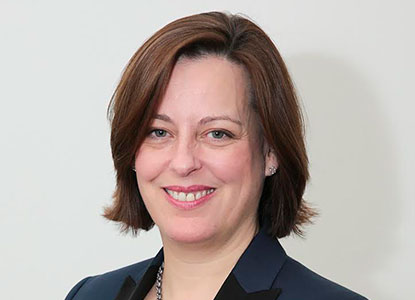 Dawes, who is currently the head of the economic and domestic secretariat in the Cabinet Office, will take up the post on March 1, following Kerslake's decision to retire.
Her appointment has been made by Prime Minister David Cameron after consultation with Deputy Prime Minister Nick Clegg and Local Government Secretary Eric Pickles.
Dawes has been in her current post since October 2011, before which she worked at Revenue and Customs for five years, where she spent some time as one of the department's commissioners.
She also worked in the Treasury for 15 years, serving as the department's Europe director from 2002 to 2006.
Pickles said that Dawes has a wealth of government experience and expertise that would be invaluable to the department.
'I have worked with her on many important issues in the past and look forward to doing so again,' he added.
'I would like to thank Sir Bob for his excellent stewardship of the department over the last four years. He is a great reformer and has made a massive contribution to local government. On behalf of the department we wish him the very best for the future.'
Cabinet Secretary Sir Jeremy Heywood said Dawes had a strong track record in cross-government working and stakeholder engagement.
'I am very much looking forward to working with her in her new role. I also wish Bob all the very best in his retirement.'
Dawes added she was delighted to be joining DCLG, and looked forward to working with the department's staff, ministers and partners in local government and the business community to deliver on the challenges ahead.