By Richard Johnstone | 2 February 2015
County council areas received around one-third less than cities in the government's latest £1bn funding round for local growth deals, an analysis has found.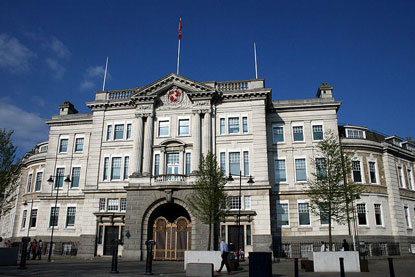 The examination of allocations by the County Councils Network, seen by Public Finance, uncovered the disparity despite counties pledging to create nearly 200,000 more jobs to 2021. The group also found counties planned to secure three times as much additional private and public sector investment under the pacts, which are led by local enterprise partnerships.
The additional investment in the growth deals, which were first agreed last July, was announced by Prime Minister David Cameron on Thursday.
He said it would give local communities both power and money to boost economies and unlock development.
'That's what growth deals are all about, backing local people and investing in the infrastructure, housing and skills that will drive forward local economies, create more jobs and opportunities for hardworking people and supercharge all parts of our country,' he added.
Projects backed included £18.3m for new innovation and training centres in Norfolk and Suffolk, and £6m to help to bring forward sites for housing and jobs in the Black Country. Around £17m will also be invested in the A2300 to enable significant housing development.
However, CCN found its members had received significantly less support from the new round of funding. Per capita support in counties was only £121.94, compared to £182.08 in England's eight core cities of Birmingham, Bristol, Leeds, Liverpool, Manchester, Newcastle, Nottingham and Sheffield.
Publishing the figures, CCN chair David Hodge said the fact LEPs in counties had pledged to create 297,300 jobs, compared to 101,000 in the core cities, showed the 'scope of the ambition'.
However, the funding split meant 'counties currently do not have access to the same powers and freedoms as cities do to drive economic growth', he added.
'With a full toolkit we can do more for our communities and UK plc.
'Fundamentally, this about freeing counties to grow faster – counties areas need devolved powers and budgets to improve our infrastructure, tailor training programmes to local needs and create homes in economically thriving communities.'