By Richard Johnstone | 10 November 2014
MPs have called on the government to produce a clear 'map of state' setting out the roles and responsibilities of quangos and agencies, after finding that the current arrangements lacked clarity.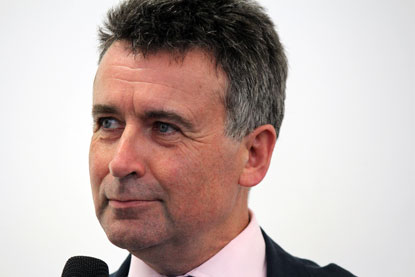 Examining the role of government agencies, the public administration select committee said their roles and functions remained 'cluttered' despite action by the government to cut their number.
In particular, the accountability of bodies was often confused, with blurred boundaries and responsibilities, the Who's accountable? Relationships between government and arm's-length bodies report stated.
As part of action to clarify the arrangements, up-to-date, plain English statements of statuses, roles and relationships were needed for each body to allow people to navigate the system.
Committee chair Bernard Jenkin said the controversy around the government's handling of flooding last winter – with some responsibility delegated to the Environment Agency – showed these arrangements can be opaque.
Despite reforms under the coalition's Public Bodies Reform Programme, the system of arms-length government was still a mess, he added.
'Vast amounts of money are involved here, £95.6bn in the case of NHS England alone, and it is simply not acceptable that there is no clarity or clear accountability for that kind of public expenditure.
'The key to accountability and effectiveness is the quality of relationships between the relevant department and its arms-length bodies. However complicated the arrangements may have to be, there is no excuse for lack of a clear understanding of statuses, roles and relationships. Too often, relationships lack trust and understanding. Blame is used to avoid accountability.'
He said that the current architecture needed to be improved so that it was easier for people to hold the bodies to account.
'Whoever wins the election, there is bound to be more change in the structure of Whitehall, involving arms-length bodies,' he added. 'It would be very helpful to any government with a new mandate to establish a clear framework for such decisions before the election.'
The committee also called for improvements to how people are appointed to the boards of public bodies to be improved, with greater clarity from both the government and the commissioner for public appointments on who is involved in a public appointment, at what stage, and whether they decide or simply advise.
A Cabinet Office spokesman said cutting the number of quangos by a third had saved £2bn. He added: 'There's more to do so we have begun a formal review to ensure the system is consistent, and that there is no confusion about where accountability lies.'
CIPFA chief executive Rob Whiteman agreed that central government was not sufficiently transparent.
'Decisions are taken behind closed doors and all advice is privileged in a way not adopted in other areas of the public sector,' he said.

'A major culture change is needed in the civil service and from Ministers to promote more open and accountable Government and to improve the quality of decision making at the initiation of policy programmes.

'Also, if we are to see more joined up delivery of public services on the ground we need to break down the traditional Whitehall 'silos'.'

The Institute for Government said the PASC had endorsed its call for a 'clear taxonomy' for arms' length bodies.
Director of research Tom Gash said: 'The current landscape is confused and confusing – and too often it's not clear how much independence arm's length bodies have or how they should be held to account for their performance. As the rows over the Environment Agency's role in the floods showed, the current situation creates blame games and confusion so a new framework is needed.
'PASC's report is also right to call for a more mature relationship between government departments and arm's length bodies. There needs to be clarity of roles and proper performance management but also a spirit of collaboration which helps departments and arm's length bodies work together to achieve better outcomes for the public.'