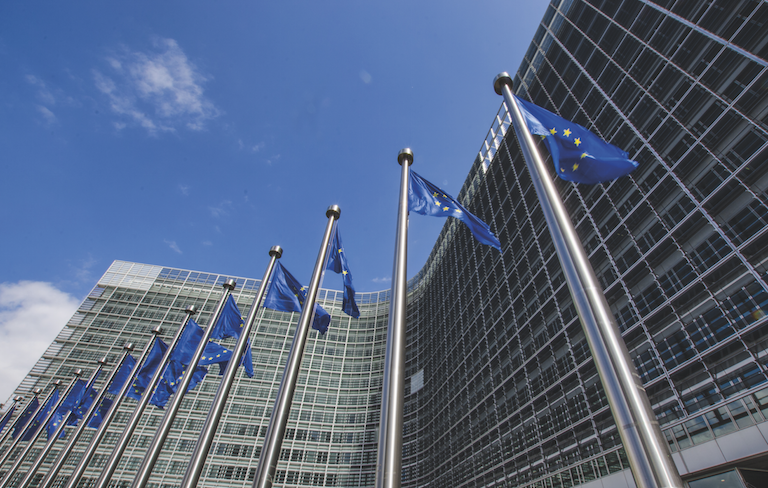 The UK was caught off-guard when details of the one-off bill were exposed as EU leaders began a summit in Brussels today. Prime Minister David Cameron has called emergency budget talks with EU finance ministers to discuss the issue.
The £1.7bn bill is based on new calculations of VAT and gross national income since 1995, which prompted the EU to make financial adjustments. The calculations are used to decide how much each member state should contribute to the budget.
Cameron has pledged to challenge the payment and has asked the new European Commission to look again at this proposed adjustment. But is has been claimed that there is little that the UK can do about it, as the required amounts are at the discretion of the European Commission.
A Downing Street source said: 'It's not acceptable to just change the fees for previous years and demand them back at a moment's notice.
'The European Commission was not expecting this money and does not need this money and we will work with other countries similarly affected to do all we can to challenge this.'
The Labour party has urged Cameron to team up with allies in Europe to persuade the EC to change the proposal.
Labour's shadow Europe minister Pat McFadden said: 'It is imperative that David Cameron now urgently discuss this with other member states, and urges the incoming EU commission to look again at the proposed change.'
Commenting on Twitter, Ukip leader Nigel Farage said: 'PM once claimed that he had reduced EU budget - but the UK contribution went up and now quite incredibly, our contribution goes up a 2nd time.'
France is set to receive an £800m rebate because its economy has performed so poorly and Germany is due to get back £780m, according to the leaked document published by the Financial Times.
Despite the UK being asked to pay the most in extra fees, the Netherlands is also facing a large bill of £506m, while Italy and Greece will have to pay an extra £268m and £70m, due to the size of their 'black economies'.