By Mark Smulian | 13 October 2014
People living with dementia are being put at risk by unacceptable gaps in care quality, according to the Care Quality Commission.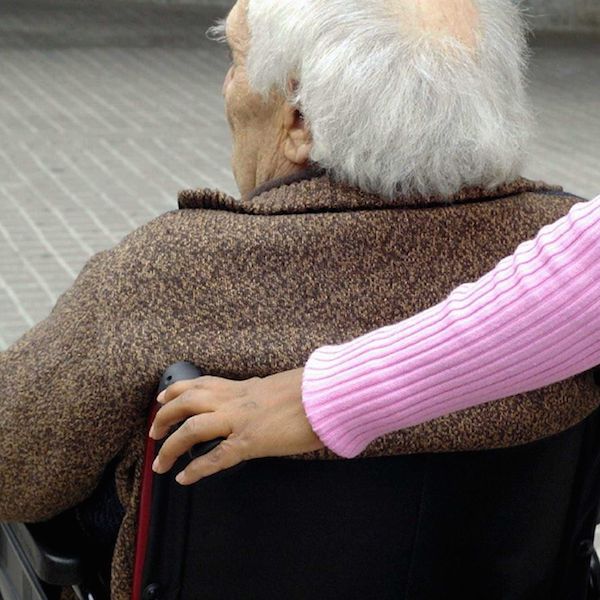 Following inspections of 129 care homes and 20 hospitals, the watchdog said today it found that care assessments were patchy in almost a third (29%) of care homes and more than half (56%) of hospitals.
Variable or poor care was identified in 34% of care homes and 42% of hospitals.
There was also poor sharing of information between health professionals, and a lack of understanding of dementia care by staff involved.
Commenting on the findings, Health Secretary Jeremy Hunt said: 'There can be no excuse, and no hiding place, for poor care within our NHS – we are focusing on improving the lives of dementia patients and their families as never before.'
The findings alarmed the Alzheimer's Society charity, whose chief executive Jeremy Hughes said: 'This report highlights the plight that many people with dementia face.
'The inconsistency of care found here means many people are rightly worried about being admitted to hospital or having to move into care.
He added that care staff could find communicating with people with dementia 'extremely challenging', while patients newly arrived at care homes found them disorientating to navigate.
CQC chief inspector of adult social care Andrea Sutcliffe said: 'Our review found some great care, delivered by committed, skilled and dedicated staff. 
'But this is not the case everywhere or even within the same service meaning too many people are at risk of poor care. This has got to change.'
More detailed findings in the CQC's report Cracks in the pathway included limited evidence that hospital staff adequately considered the effect on a person's mental health of their emotional and psychological needs, and that available guidance is not being used effectively.
The CQC intends to appoint a new national specialist adviser for dementia care, and train inspectors to understand what good dementia care looks like.
It will also include a separate section in hospital inspection reports dealing with dementia care.
Izzi Seccombe, chair of the Local Government Association's community wellbeing board, said: 'Councils work closely with local care providers to continuously improve services for people living with dementia and their carers.
'This includes training to carry out high-quality assessments and sharing best practice in delivering personalised support by well trained and committed staff.'
She said local authority and hospital staff should ensure all providers followed best practice care guidelines.