By Richard Johnstone | 3 October 2014
The new civil service chief executive has indicated that he wants to improve the examination of Spending Review decisions to ensure that government policies can be implemented in the most effective way.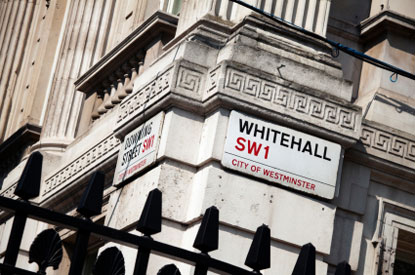 John Manzoni, the current head of the Major Projects Authority, has been appointed to the new post, which will have responsibility for both the government's civil service reform plan and its efficiency and reform programme.
The position was created following the decision of civil service head Sir Bob Kerslake to step down. Responsibility for the civil service has passed back to Cabinet Secretary Sir Jeremy Heywood, to whom Manzoni will report.
Speaking as his appointment was confirmed, Manzoni said the Spending Review process was a 'proven' and 'well-trodden path'.
The next review is planned after next May's general election, following a one-year round in 2013 for the 2014/15 financial year.
Manzoni said he felt that earlier consideration of the impact of some spending decisions would improve decision-making in Whitehall.
'I do think an interesting observation is that earlier consideration of the implementability of various choices or options at the front end of that process would lead to a more robust set of actions,' he said.
'I'm been having this conversation from the MPA seat with Sharon [White, Second Permanent Secretary at the Treasury] and the people in the Treasury about how do we bring more awareness earlier in the process, more discussion around the deliverability of some of these choices.
'These are, as I say, very established processes. We're not going to get it right first time, but I think we can move in that direction.'
Manzoni, who will take up post from October 13, said his priority in the new post was 'building on the existing momentum to strengthen the execution muscle of Whitehall and embed a sustainable productivity agenda across government'.
Announcing the appointment, Cabinet Office minister Francis Maude said that Manzoni, a former senior manager at BP, was an excellent choice as the first chief executive.
'Last year alone our Whitehall reforms helped save taxpayers £14.3bn compared to a 2009/10 baseline,' Maude said.

'But there's much more to do to accelerate the pace of reform and embed a new, more efficient approach to government. Hardworking people expect us to spend their money carefully and this appointment will help us do just that.'