By Richard Johnstone | 11 September 2014
A decision by the Department of Health to prioritise the financial stability of local health economies over fair funding allocations has meant that there has been 'very slow progress' towards reform, the National Audit Office has said.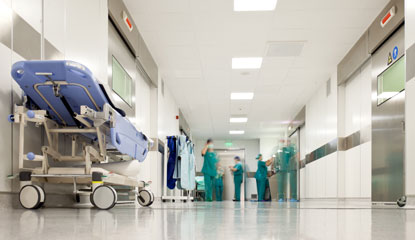 Examining the implementation of funding changes following the government's NHS reforms in April 2013, auditors said there remained wide variations between the amount funding received by local commissioners and their so-called target allocations, which are based on relative need.
A total of £79bn has been allocated to local commissioners in 2014/15, equivalent to £1,400 per person. This was spread between clinical commissioning groups – which replaced primary care trusts – NHS England area teams and local authorities.
Of these allocations, over three-quarters of local authorities, and nearly two-fifths of clinical commissioning groups, were more than five percentage points above or below their fair share of funding per person. The variation ranged from £137 per person below target to £361 per person above target, today's Funding healthcare: Making allocations to local areas stated.
Auditor general Amyas Morse said that funding allocations reflected a desire not to upset local health economies by taking funding away or even by increasing it by less than inflation.
'This has significantly slowed progress towards a fair distribution where funding fully reflects need across the country,' he said.  
'The department and NHS England need to consider carefully whether this approach is fast-moving enough to sustain hard-pressed local areas in the next few years.'
Although the report also concluded that the approach of the department and NHS England to allocating funding was generally sound, the tighter financial position in recent years has made it difficult to allocate resources in a way that achieves both fairness and financial stability.
In addition, decisions about how quickly to move commissioners towards their target funding allocations were not based on evidence, the NAO said. The decisions are essentially a matter of judgement about the changes that local health economies can tolerate without being financially destabilised and about the effects of organisations not receiving their target allocations.
However, the NAO said its 'exploratory analysis' found local bodies may be able to tolerate changes in funding that are more significant that those currently allowed. Full details of the allocations are available on the NAO's website.

Responding to the report, a DoH spokeswoman said: ''By taking tough financial decisions, this government have increased the NHS budget by £12.7bn during this parliament.
'As NAO recognises, there is a judgement to be made about how quickly areas can be moved to their target allocations without destabilising services. NHS England has taken steps to ensure every CCG benefits from protected health spending.'