By Rosie Niven | 18 August 2014
A programme supporting families facing multiple problems will be expanded by more than four times to help some 500,000 households, the government announced today.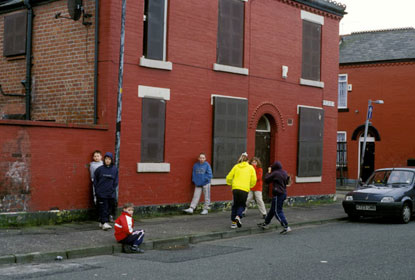 The announcement came as Prime Minister David Cameron unveiled a range of measures focused on supporting family life, including the introduction of a 'family test' to examine the impact of government policies on family units.
Cameron said that through his own experiences of family life he learned about the way that family and politics are 'inextricably linked'.
The prime minister launched the Troubled Families Programme in 2011. It focuses on 120,000 households facing multiple problems, including unemployment, antisocial behavior, debt and truancy.
In the June 2013 Spending Review, the government announced that it would provide £200m to expand the scheme to cover 400,000 families.
Following today's announcement, 500,000 families will receive help, with work starting immediately in 50 council areas before spreading across the country.
Government figures published in March revealed that some 40,000 families' lives had been turned around after taking part in the programme, which is led by Louise Casey.
Cameron said: 'For someone from my political viewpoint who believes in building a stronger society from the bottom up, there is no better place to start than with family.
'So I think it's absolutely right that government should do everything possible to help support and strengthen family life in Britain today.
'I want every government department to be held to account for the impact of their policies on the family.'
Cameron suggested that in the past, the family had not been central to the way the government thinks, which had led to policy decisions that took no account of the family and in some cases had made things worse.
Under the plans announced on Monday, the family test on all government policies will be formally introduced into impact assessments from this autumn, with see every single domestic policy examined for its impact on the family. Policies that fail to support family life will not be allowed to proceed.
Other measures announced on Monday include doubling the annual budget for relationship counselling and support for new parents to £19.5m and a £19m fund for councils to help speed up the adoption process.