By Mark Smulian | 7 August 2014
Free schools in low-income areas are failing to serve their neediest children, the first analysis of the schools' social composition has found.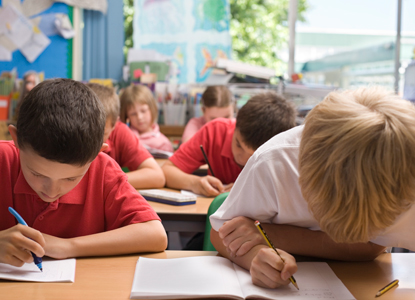 The Institute of Education said the fact that schools did not serve a greater proportion of children receiving free school meals had dashed government hopes they would help to deliver social justice.
It found that the schools, set up parent groups, charities and other organisations and funded by the Department for Education, were opening in disadvantaged neighbourhoods, but their intake did not include greater numbers of the poorest children.
The research looked at three years of intakes at 88 primary and 63 secondary free schools.
Government expectations that free schools would emerge in disadvantaged neighbourhoods had been, on average, vindicated, the institute found, but so too had critics' fears that the schools would become socially selective.
This was because within these neighbourhoods, fewer pupils attending free schools were eligible for free meals – the measure of need used – compared with other schools.
At free schools, 17.5% of secondary pupils and 13.5% of primary ones were eligible, against the English averages of 17% and 16% respectively.
'The net effect is that the free secondary school pupils themselves are close to average for all English secondary schools, and the free primary school pupils very slightly better off,' the study found.
It also found that children who enter free primary schools are academically ahead of their peers, with significantly higher levels of attainment than the average for both their neighbourhood and England as whole.
Research leader Francis Green, professor of labour economics and skills development, noted: 'When it comes to evaluating the performance of primary free schools, it will be important to examine their value added, rather than their academic outcomes, which are likely to be better than average because of their intakes.
'It appears that, so far, the places in reception at free primary schools are being filled by children who are somewhat less disadvantaged and more advanced in their development than the average.
'This outcome may be disappointing for the government, which had hopes that its free schools policy would be a vehicle for delivering social justice.'
Chris Keates, general secretary of the National Association of Schoolmasters/Union of Women Teachers, said the union had warned that the ability of free schools and academies to police their own admissions would create opportunities for selection to flourish.
'It is clear from this report that this is exactly what is happening,' she said. 'Millions of pounds of taxpayers' money is being poured into a handful of free schools.
'Most of these qualified for the funding on the basis they were being established in deprived areas. Yet they appear to have no real desire to serve those communities and are instead using their freedoms to exclude those local children who need the most help.'
Other unions took a similar stance. Kevin Courtney, deputy general secretary of the National Union of Teachers, added: 'Even if free schools do open in disadvantaged areas, there is growing evidence that intake will be discriminatory.
'Free schools are not raising standards, however, despite government claims.'
Martin Freedman, director of economic strategy and negotiations at the Association of Teachers and Lecturers said free schools had 'brought in selection by the back door and become the elite institutions we feared they would be, dominated by children with the pushiest parents'.
A DfE spokesman said the more than 4,000 new schools were responding to what parents and pupils want. The government had also committed to helping pupils from disadvantaged backgrounds through new policies such as the pupil premium, which is worth £2.5bn this year alone, he added.

'Free schools are a vital part of this mix. They are offering parents more choice than ever before and allowing thousands more children the opportunity to go to an outstanding state school.

'Two-thirds are in the some of the most deprived areas of the country, and under this government the attainment gap between pupils receiving free school meals and their peers is closing.'