By Richard Johnstone | 20 August 2014

The Department of Health has slashed the number of Better Care Fund areas that are fast-tracking their plans from 14 to six, Public Finance can reveal.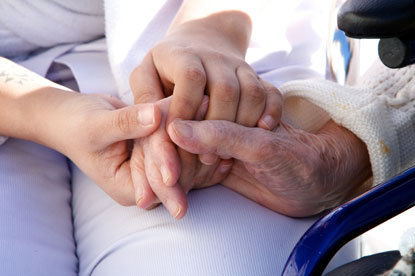 As part of changes to BCF plans announced in July, ministers had said that 14 areas would be able to fast-track their local plans. However, it has been confirmed to PF that only six areas – Sunderland, Wiltshire, Greenwich, Reading, Liverpool and Nottinghamshire – will now be continuing on the fast-track programme.
The areas that will not go-ahead with early completion of the plans include the London tri-borough areas of Hammersmith & Fulham, Kensington & Chelsea, and Westminster.
Areas outside the fast-track scheme have to submit revised plans to the department by September 19 after alterations to the operation of the BCF.
Under the scheme, a minimum of £3.8bn is to be pooled from the NHS and local government from next April to integrate health and care provision and relieve pressure on hospitals and council care services. However, ministers announced in July that as much as £1bn of this would be tied to reducing hospital admissions.
Health and Wellbeing Boards – made up of councils and NHS commissioners – will set a local target for reducing the number of unplanned hospital admissions by at least 3.5%, or 185,500 nationwide. Funding will then be allocated against this target, but if it is not reached, the balance will be used to support NHS- commissioned services.
The fast-track process is intended to allow aspects of the BCF to be tested before being rolled out to all 151 areas.
Confirming the change, a DoH spokeswoman said: 'Following further work with the areas that were identified as fast-track candidates, we have selected Sunderland, Wiltshire, Greenwich, Reading, Liverpool and Nottinghamshire to continue to work towards becoming exemplars.
'Their plans show real potential which is why we are speeding up the sign-off process, allowing them to start transforming services for the benefit of their patients. '
The councils not now included in the fast-track scheme are: Dudley, Hammersmith & Fulham, Kensington & Chelsea, Westminster, Leeds, Rotherham, Torbay, and Warwickshire.
Mike Farrar, CIPFA's special advisor on health, said: 'Whilst CIPFA welcomes the announcement of the six fast track areas we are very disappointed that eight areas have fallen back as this will reduce the scope for potential learning about what works.

'We believe that the BCF is an essential element of the strategic solution to improving care and addressing the funding problems of health and social care. As such we call on the Department of Health to reinforce the process by which learning from the six remaining sites will be shared in as real time as possible to help other areas plan the effective use of their BCF and implementation of their service redesign.'

County Councils Network director Simon Edwards welcomed that counties remained among the fast- tracked areas as part of the 'vigorous assessment process to ensure BCF plans deliver better outcomes'.
He added: 'However, counties have disagreed with the recent changes to BCF allocations, as we see them as a step backwards in protecting investment in care service and reducing long-term costs on the NHS. The BCF is vital for county areas aiming to deal with the intense demand-led pressures on their care budgets.
'We cannot allow these changes to slow radical integration enabled by the BCF, particularly ahead of the implementation of the Care Act.'