By Richard Johnstone | 14 August 2014
Elected mayors with economic development powers should be introduced to city regions in the north of England in a bid to tackle the 'brain drain' of skilled workers, Policy Exchange has said today.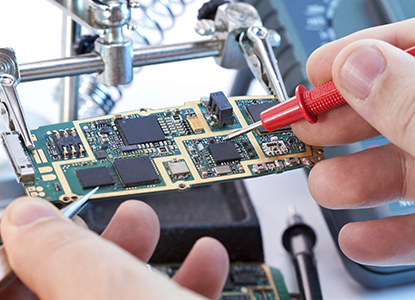 In a report examining the potential for cities to assist in the development of high technology companies and sectors, the think-tank said ministers could put 'rocket boosters' under local governance by backing directly elected mayors. These posts should have economic powers so all parts of the UK were in a position to benefit from the country's world-class technology sector.
Britain has a growing technology sector that employs 1.2 million people, the Right-leaning think-tank stated.
However, elected mayors are found predominantly in London and the South East, and a recent study by KPMG and Markit found that 47 out of 66 local authorities in the region have a proportion of technology workers above the national average.
According to Policy Exchange, over a third of graduates from major universities in the North leave the region, while in some areas over half of science, technology, engineering, and mathematics graduates migrate. Introducing local government reforms to catalyse the creation of technology  'clusters' could help tackle this, report author Eddie Copeland said. 
'The technology industry is bringing considerable benefits to the UK economy but it is failing to live up to Chancellor George Osborne's wish for it to benefit every corner of the country.
'The question for policymakers is how to extend the sector's benefits to other regions, especially England's northern cities so we can create "Silicon Sheffield" or "Silicon Sunderland".'
He said the government does not need to subsidise the cost of doing business in the North as it is already significantly cheaper than London.
However, ministers should set out plans for transport investment in the region, including a proposed high-speed cross-Pennine line, alongside the creation of city mayors. Last week, Osborne announced that devolution to northern cities, including mayors, would form the centrepiece of the Autumn Statement.
'What technology businesses do want is local political leadership with the power and accountability to be responsive to their needs,' Copeland added.
'It is time for the government to put rocket boosters under the idea of directly elected mayors. They are best suited to understanding the distinctive challenges facing their locality.'