By Richard Johnstone | 11 July 2014
Changes to the government's flagship Better Care Fund, which could see funding diverted to hospitals, are needed to ensure the scheme is effective, health minister Dr Dan Poulter has said.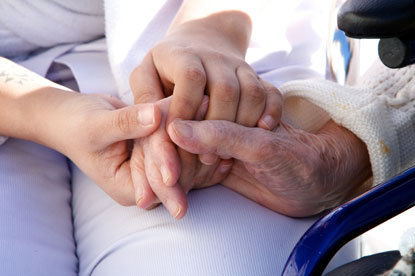 Speaking to Public Finance following a fringe meeting at the Local Government Association conference, Poulter said the decision to tie £1bn of the £2.6bn pooled BCF money to reducing hospital admissions would also help measure the impact of the scheme.
Under the changes, announced last week, Health and Wellbeing Boards – made up of councils and NHS commissioners – will set a local target for reducing the number of unplanned hospital admissions by at least 3.5%, or 185,500 nationwide.
As much as £1bn of pooled BCF money will then be allocated against this target. However, if this is not reached, the balance will be used to support NHS-commissioned services, as agreed by the Health and Wellbeing Boards.

This has led to concerns that financial pressures on councils could increase if money remains in the acute sector from the April 2015 implementation date.
Asked if he understood concerns from authorities, Poulter told PF: 'There's an ongoing conversation between local government and the NHS and it's important that we make the Better Care Fund effective and there is local discretion.'
Reducing hospital admissions was one of the purposes of the fund, he said, so it was vital to ensure that its effectiveness is monitored.
'The issue is how do we measure that the Better Care Fund is providing what we need it to do which is keep more people in their homes in our communities.
'So there clearly has to be a trade-off on where you put funding – do you put the funding in the acute sector or do you put it in communities. In that respect you've got to make sure you recognise that there are pressures on accident and emergency because of the demographic changes with an aging population, but at the same time we need to make sure the emphasis is to make sure the Better Care Fund is working to reduce hospital admissions.
'That's the purpose of the Better Care Fund, and a measure of whether it is successful or not.'
As more people are cared for in their homes, the knock-on effect will be to reduce the rate of hospital admissions among certain groups of patients, he added, and changes could then be made to funding.
'Of course that's going to evolve, it's going to change over time, that's only natural. As we get a measurement of how successful the Better Care Fund in different parts of the country, the fund may need to be tweaked or changed accordingly.'
The initiative is intended to take forward 'at pace' integration that has happened for some time at a local level, Poulter added.
'What the Better Care Fund is doing is tapping into a recognition that we have to radically transform the way we deliver care, and deliver more care in the community.
'The appetite has been there for a long time, particularly from local government which has a track record of working across organisations, and amongst many frontline professionals.
'The great thing now is that with clinical commissioning groups, you've got healthcare professionals actually leading the process with local authorities about what the Better Care Fund priorities should be. I think that's a big step forward and something that, as health professional myself, I think is long overdue.'