By Vivienne Russell | 24 July 2014
Auditors are increasingly worried about the financial resilience of NHS trusts, with more issuing qualified conclusions on value for money arrangements and statutory reports to the health secretary, the Audit Commission has revealed.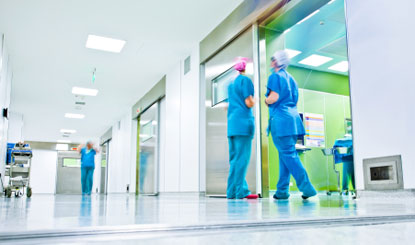 In its Auditing the accounts 2013/14: NHS Bodies report, the commission noted that the timeliness and quality of NHS trusts' financial reporting had improved. Clinical commissioning groups (CCGs), by contrast, had submitted their accounts on time but experienced some issues with quality.
Controller of audit Marcine Waterman said: 'Again NHS bodies closed their accounts and reported their final position to a tight deadline with no qualified true and fair opinions issued. Despite auditors reporting some issues with the quality of financial reporting at clinical commissioning groups, these new bodies generally performed well in their first year.'
However, the Audit Commission highlighted that auditors at 34 NHS trusts (34%) issued a non-standard value for money conclusion relating to concerns about financial resilience. This was up on the 26% who reported such concerns last year.
There was also a threefold increased in the number of NHS trusts being referred to the Secretary of State for Health when compared with the previous year, up to 20 in 2013/14 from just five in 2012/13. Twenty-four CCGs were also referred.
'This year's auditors are reporting concerns about the financial resilience of a third of NHS trusts compared to a quarter last year,' said Waterman.
'This level of reporting is worrying and reflects the increasing risks to the financial sustainability of individual NHS trusts, as they continue to face sizeable financial pressures due to a rising demand for services and the necessary focus on quality of care, whilst balancing the need for continued cost savings.'