By Richard Johnstone | 8 May 2014
Councils have been urged to 'reclaim' children's services provision from control by Whitehall departments and inspectors so town halls can act as the local champions of the interests of children, young people and families.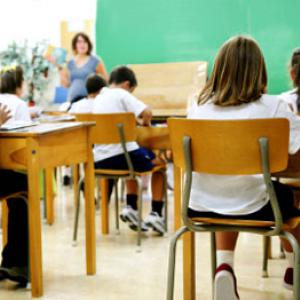 In a report examining councils' responsibilities for both education and children's social care, the Society of Local Authority Chief Executives called on authorities to use their democratic mandate to convene, facilitate and oversee a range of local services.
Today's Reclaiming children's services report stated that moves toward integration and place-based budgeting, such as the Troubled Families initiative and Community Budgets, created potential for town halls to drive improvements in children's services. 
Integration of a host of services is needed, encompassing social care and education but also the health and wellbeing of young people and their economic prospects, it stated.
Using a place-based approach would allow town halls to take 'commissioner' responsibilities for a range of public services and regain control over services lost in the decade since the government's Every Child Matters policy. 
Solace director Graeme McDonald said this was required so town halls could 'champion better outcomes for all the children and young people in their place'.
He added: 'Leaders, both political and managerial, need to play their role in championing the broader children's agenda.
'This will require systemic changes both locally and nationally. We need a renewed programme of workforce reform to promote a more integrated children's workforce equipped to deliver holistic services. Stronger mechanisms for sector-led improvement and a new, localist assurance mechanism are also needed to encourage and support innovation.
'We also need to consider what deregulation would enable councils to take a truly "whole place" approach to children and families issues.'
In particular the report recommended the government should remove the current statutory requirements around the director of children's services role to allow authorities the flexibility they need to ensure the most effective leadership of children and families issues.
In addition, local government should work with Whitehall and regulators to undertake a wider discussion about whether further deregulation was needed to help councils to best support children and young people.
The sector also needed to develop new models to facilitate multi-agency working and bind local partners into the process of safeguarding and protecting vulnerable children and young people, the report concluded.
However, responding to the report, the Association of Directors of Children's Services said the director of children's service post does not hinder provision.
ADCS vice-president Alison O'Sullivan said: 'Safeguarding and protecting children is a multi-agency endeavour and bringing together partners to meet the needs of local children is a critical part of the existing role of the director of children's service.
'Local authorities utilise maximum flexibility to structure their senior management teams in a way that suits their local needs. In some local authorities, subject to a local test of assurance, the statutory post of director of children's services has been amalgamated with other posts such as the director for adults services or the deputy chief executive. 
'Whatever the structure locally, it remains crucial that the single line of accountability is not lost. In a time of rapidly diminishing budgets, it is vital that the needs of our most vulnerable children in society are not subsumed by other competing political priorities.'
The Local Government Association said there was a need to 'rewire' the way public, private and voluntary sectors work together to improve children's life-chances.
Nick Forbes, vice-chair of the LGA's children and young people board, added: 'We share Solace's ambitions for a commonly agreed set of outcomes that we would all want to achieve and look forward to working with councils, partners and children and young people to agree what those outcomes should be.'