By Richard Johnstone | 12 May 2014
Integration of health and social care funding is a necessity to meet the funding challenge of an ageing population, local government minister Brandon Lewis and care minister Norman Lamb have said following speculation about the future of the government's plans.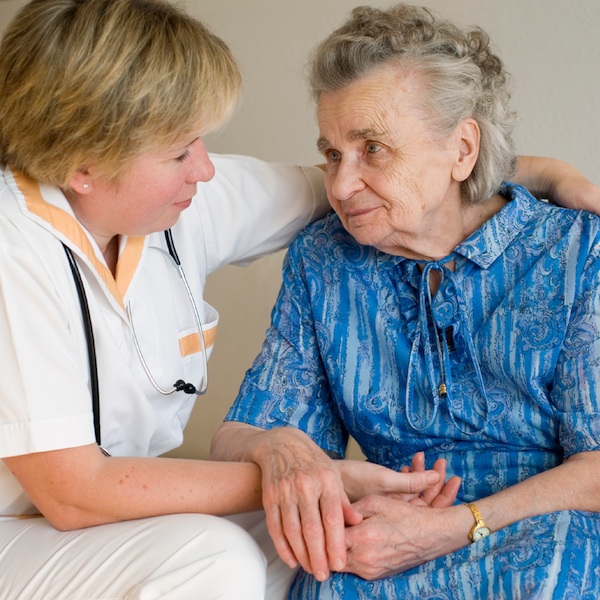 Writing in a County Councils Network report examining progress on the government's planned Better Care Fund to integrate spending between council social care and NHS, the ministers said demographic and financial pressures required the reform. Their comments come after the Department of Health last week had to deny media reports that the scheme may be delayed following Cabinet Office concerns about the plan.
'We are all living far longer than previous generations could have dreamed. And while we may welcome our increased longevity, longer lives means more and increasingly complex conditions, multiplying as we approach old age. The level of care and the cost of its delivery can only increase and we have no choice but to meet this challenge head on,' Lewis and Lamb said.
'That's why the Better Care Fund was launched last year with such a profound sense of purpose ¬– a demonstration of intent that the better integration of health and care services is not a 'nice to have' but a necessity. And while this intent stems from national priorities, it is only through concerted action at local level that we can deliver truly joined up, coordinated, person-centred care.'
The report examined whether counties backed the changes. According to a poll of 30 of the 37 upper-tier authorities by CCN, 80% of respondents either agreed or strongly agreed the fund would help improve health and social care integration.
However, 88% of respondents also warned they expected financial pressures as the key barrier to developing pooled funding plans in negotiation with their local Clinical Commissioning Group through Health and Wellbeing Boards. In addition, only 40% of respondents felt the BCF would help place their current social care funding on a sustainable baseline footing, as they fear costs associated with the government's Care Bill will not form part of local agreements.
Paul Carter, leader of Kent County Council and CCN care spokesman, said counties clearly see the huge potential in the fund as the impetus to progress a much wider integration agenda. 
'CCN member councils are clearly seizing the opportunity to work closely with health providers in redesigning better, integrated care for local residents. For instance, here in Kent we aim to deliver a range of improved outcomes, including co-designed integrated teams working 24/7 around GP practices and a 15% reduction in acute admissions and long term care placements. 
'However, though the BCF is a vital step in the right direction, the collaboration being led by Health & Wellbeing Boards cannot be derailed by unfunded reforms and questions over the long-term sustainability of adult social care funding.'