By Richard Johnstone | 23 May 2014
Labour and Ukip have made gains across England in the early results in the local elections after counting following Thursday's polls.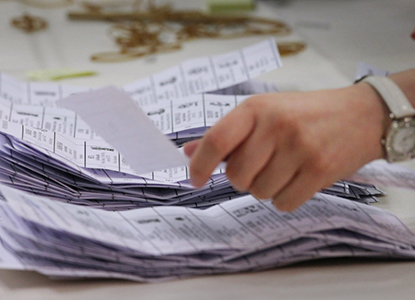 Labour has taken control of six councils, including Hammersmith & Fulham, Merton and Croydon in London, and Cambridge. It is now running 82 authorities of the 159 councils declared so far after gaining 338 councillors, while Ukip has gained 161 seats.
In the European elections, Ukip won a total of 24 members of the European Parliament, up 11 from the last election, winning the largest share of the vote at more than 27%. Labour won 20 MEPs, up 7, while the Conservatives won 17, a loss of 7. The Liberal Democrats won only 1 MEP, losing 10 compared to before the election.

Across the votes, which include all-out polls in the 32 London boroughs, the increase in Ukip councillors has led an increase from 24 to 31 of the number of councils with no overall control. These include former Conservative authorities in the south of England after the party lost 231 councillors and control of nine authorities, including Basildon, Brentwood and Southend to no overall control. Labour has also lost control of Thurrock to no overall control after six Ukip councillors were elected.
The LibDems lost 307 councillors. It is no longer in overall control in Portsmouth, and has lost Kingston upon Thames to the Conservatives. However, the party retained control of Sutton in London and Eastleigh.
Commenting on the results, LGIU chief executive Jonathan Carr-West said Ukip was the big winner. 
'Measured in terms of popular vote this is certainly the big story, measured in terms of seats less so and in terms of power less so again,' he said.

'If we judge the result against the criteria of how far business will change in councils on Friday morning, the Ukip result looks less significant. It will be interesting to see whether they start to argue against first-past-the-post as that's what's holding the back now.'

Ukip leader Nigel Farage said the results were the death knell for an 'old fashioned' notion of a left-right divide in British politics. The party's gains in Labour areas had 'blown away' the theory his party only takes votes from the Conservatives, he told the BBC. Ukip would use its position on councils to focus on getting seats in the House of Commons following the 2015 general election.
However, Labour's shadow foreign secretary and election strategist Douglas Alexander said the party remained well placed based on the results ahead of the next general election, given where it had made gains.