By Richard Johnstone | 2 June 2014
An independent commission into the future of council finance has today been launched by CIPFA and the Local Government Association, tasked with developing reforms to address key challenges amid spending reductions.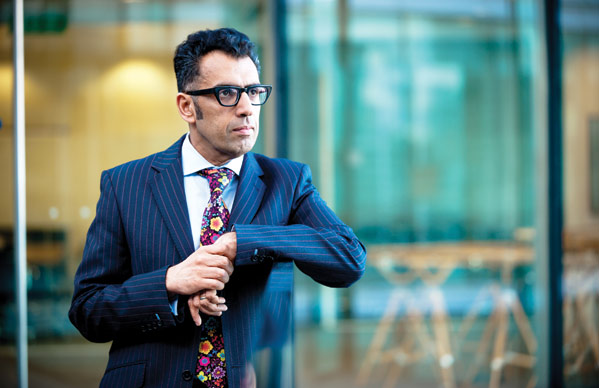 The group, which was first announced in January, has been asked to examine the current funding regime and to come up with reforms to support local services and promote economic growth in England.
It will be chaired by Darra Singh, a partner in the government and public sector team at EY. Other members include local government finance expert Tony Travers, economists Jonathan Portes and Bridget Rosewell, and strategic adviser to CIPFA on local government and former Birmingham City Council chief executive Stephen Hughes.
The commission will examine the need for local government finance reform by looking at the ways the current system presents barriers to the changes needed to create more jobs and grow local economies.
It will examine five key themes across local spending, including investment in infrastructure and housing, integrating of health and social care, creating a welfare benefits system that promotes work and protects the vulnerable, and supporting families and young people through early intervention.
Singh said it was clear that public spending would continue to fall in the next parliament, while there was also growing demand for social care and a need to promote growth.
'Previous commissions have looked at reforms to local government finance,' he said. 'But the challenges are now much more critical which means the work of the commission could not be more timely. I am looking forward to working with the other commissioners to identify practical solutions that will help enable local and central government's vision for our communities.'
CIPFA chief executive Rob Whiteman said CIPFA has expressed its growing concerns with the way that local government is financed in England for many years.
'Governments of all persuasions have let the public down with their refusal to reform the system and the way in which they have allocated precious public resources has repeatedly demonstrated the urgent need for change,' he added.
'CIPFA hopes that this independent commission into local government finance will help to redress this issue and provide impartial and insightful advice to all those involved in the future funding of local government.'
LGA chair Sir Merrick Cockell added that although reviews of local government finance have been undertaken before, including the last Labour government's Lyons review, the nature of the challenge had changed.
'Without reform of public services, a combination of rising demand and reducing resources will make the public services people value unsustainable and undermine the nation's future prosperity,' he said.
It is expected the commission will publish interim findings in the autumn, ahead of a final report in early 2015 that will shape debate on the future of local government finance and influence the next government.
The full list of commissioners is:
Darra Singh (Chair)
Alan Downey (Partner, KPMG)
Anita Charlesworth (Chief economist, Health Foundation)
Bridget Rosewell (Economist)
Jonathan Portes (Director, National Institute of Economic and Social Research).
Paul Gray (Chair, Social Security Advisory Committee)
Stephen Hughes (strategic adviser to CIPFA on local government)
Stephen Lewis (Chief executive, Zurich UK general insurance)

Tony Travers (Director, LSE London)