By Richard Johnstone | 24 April 2014
The coalition's controversial decision to increase university tuition fees to £9,000 is unlikely to substantially reduce the total taxpayer contribution to the sector, according to an analysis by the Institute for Fiscal Studies.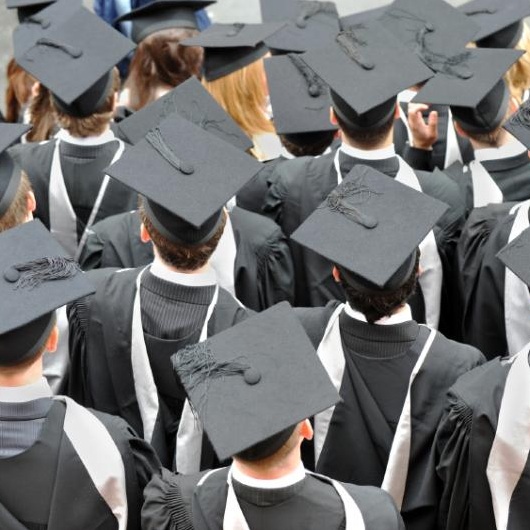 The economic think-tank has examined the impact of the changes for Universities UK's Student Funding Panel, which has been formed today to consider reforms to the arrangements.
Under the changes, which took effect at the start of the 2012 academic year, most students take out government-backed loans to cover teaching fees, most of which have been set at £9,000 a year. Repayments do not begin until a graduate is earning over £21,000, and any unpaid loans will be written off after 30 years.
The IFS has used the Office for Budget Responsibility's estimates for earnings growth to calculate the likely rate of repayments.
For each £1 loaned out to cover tuition and maintenance costs, the average long-run cost to the government is estimated to be 43p, the think-tank stated. This amounts to an average loan subsidy per student of just over £17,000 for a degree.
When other sources of government spending on undergraduates over the duration of their course, such as teaching grants to universities and maintenance grants to students, are taken into account, the total taxpayer contribution per student increases to just over £24,500.
This is only 5% (around £1,250 per student in 2014 prices) less than it would have been under the previous system, where fees were capped at £3,290, the think-tank said.
Report author Wenchao Jin, an IFS research economist, said the reforms had also increased uncertainty over the government's contribution to higher education.
'It depends on graduates' earnings and repayment behaviour many years into the future, which we – and the government – can only estimate,' she said. 'Our baseline estimates now suggest that the total government contribution per student has fallen slightly as a result of the government's reforms, but that even a small real increase in fees would wipe out these gains. Whether these reforms have reduced the taxpayer subsidy will remain unknown for many years to come.'
Rowena Crawford, senior research economist at IFS and another author of the report, observed that, if future graduate repayments of loans come in lower than expected, then a future government would increase support for the sector through writing off debts. As a result, they would have to choose either higher-than-expected levels of public sector debt, or offset this by increasing taxes or cutting spending elsewhere.
The figures were published as Universities UK announced the establishment of a new Student Funding Panel to consider possible changes to the finance system.
The group will be chaired by the Professor Sir Christopher Snowden, the president of Universities UK. Other members include IFS director Paul Johnson and Social Market Foundation director Emran Mian.
Snowden said the panel would look at what could be done to ensure the student funding system was accessible to everyone who has the desire and ability to benefit from university, regardless of their financial background.
'In developing recommendations, the panel will seek to ensure that the system offers value for money for students and is financially sustainable for government,' he said.

'It must also provide a long term stable funding environment for universities that allows them to deliver high quality teaching, and the skilled graduates that the economy and society needs.'