By Richard Johnstone | 23 April 2014
Total public sector borrowing in 2013/14 was £107.7bn, nearly £7.5bn lower than the previous year, according to the Office for National Statistics' first estimate of the deficit for the whole of the last financial year.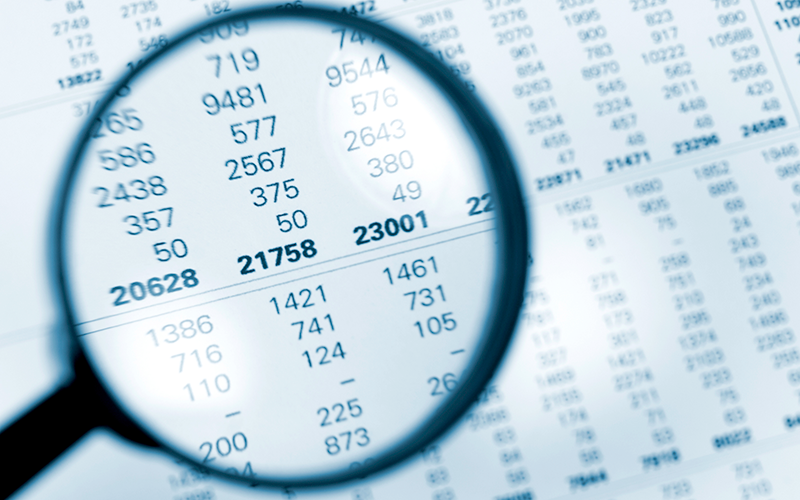 According to the ONS, borrowing in March stood at £6.7bn, down £4.7bn from the same month in 2013. Estimates for borrowing in both January and February have also been revised down by the ONS today, by £800m and £500m respectively.
This led to borrowing for the year to be slightly lower than forecast by the Office for Budget Responsibility in the March Budget, when it expected borrowing to come in at £107.8bn.
As this is the first estimate of the public finances for 2013/14, the ONS said there were likely to be further revisions once more information became available.
According to the initial figures, central government borrowing over the year actually increased by £16.6bn to £101.7bn, while local authorities ran a net surplus of £3.3bn in the year, £2bn more than the year before.
Public sector borrowing before removing the impact of one-off cash transactions to the Treasury stood at £95.5bn. However, underlying borrowing was £12.2bn higher due to one-off payments to the Treasury from the Bank of England's Asset Purchase Facility, which transfers interest payments accruing on government gilts as part of the bank's quantitative easing programme back to the finance ministry.
A government spokesman said the figures were evidence that the coalition's long-term economic plan was working.
'Public sector net borrowing in 2013/14 was over 10% lower than forecast at last year's Budget [which forecast £120bn], and the deficit has fallen by over a third.
'But the job is not yet done and there is still much more to do to build the resilient economy the chancellor spoke of at the Budget.'
Analysing the figures, the Centre for Economics and Business Research highlighted a 4.3% increase in overall tax receipts in 2013/14, with receipts increasing from £550.8bn to £574.2bn. At the same time, government spending, including investment, increased by 1.4% in the year.
CEBR economist Christopher Evans said this meant the government had met the OBR borrowing forecast.
However, he said the OBR's projections for the deficit in future years were based on overly-optimistic economic growth forecasts, meaning Chancellor George Osborne may need to made further cuts, above those already planned for the next parliament, to hit his fiscal targets.

Rowena Crawford, a senior research economist at the Institute for Fiscal Studies, said the government's borrowing targets had only been reached due to a higher than expected council surplus.
'Today's figures provisionally show that the government borrowed £107.7bn in 2013/14, which is essentially what the Office for Budget Responsibility forecast a month ago,' she said.

'However, the borrowing by central government was actually £1.9bon higher than the OBR forecast, with disappointing receipts and higher than expected investment spending only being partially offset by lower than forecast non-investment spending. It is only as a result of local government running higher than anticipated surpluses that overall public sector borrowing was in line with the forecast.'