By Richard Johnstone | 18 March 2014
Ministers have announced an increase in the amount of money that the government will provide to subsidise childcare as part of Chancellor George Osborne's Budget.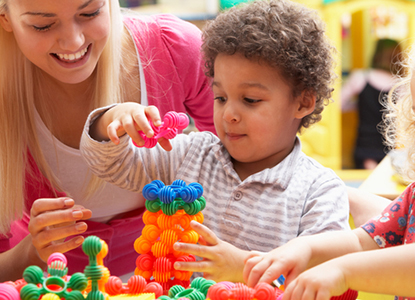 Prime Minister David Cameron and his deputy Nick Clegg today announced that from next autumn, parents will be able to claim back 20% of childcare costs – up to £10,000 per child – through Revenue and Customs. A previous government consultation stated the cap would be set at £6,000 a year. 
Under the revised plan, this means a total of £2,000 can be claimed to meet childcare costs in a year, up from £1,200. For people in receipt of Universal Credit, the amount of government support will rise to 85% once the benefit reform is introduced to ensure that parents are better off in work.
Prime Minister David Cameron said improving access to childcare was an important part of the government's long-term economic plan. 'It will help millions of hard-pressed families with their childcare costs and provide financial security for the future,' he added.
In addition, the government said it would create a new £50m early years pupil premium – mirroring the existing payment for schools – to help childcare providers offer more support to children from disadvantaged backgrounds. This will help providers employ more highly qualified staff or increase availability of services such as speech and language specialists.
Clegg said the announcements would ensure that all children could get on and succeed. 
'Today's package of support will provide a childcare boost for millions of hardworking families, and a £50m cash injection for early education providers to support those children who need extra help in their early years.'
The expanded policy was welcomed by the Child Poverty Action Group.
Chief executive Alison Garnham said: 'The announcement that in future 85% of childcare costs will be met in Universal Credit is fantastic news and something we have been campaigning hard for. 
'This is a vast improvement on what is currently on offer and it means for the first time in Universal Credit there will be positive work incentives for lone parents and second earners and this is unequivocally good news. It never made sense to give this level of support only to those earning above £10,000, so the government has done the right thing and made it available to all.'
The early years pupil premium would be crucial in addressing the fact that childcare is often of worse quality in poorer areas, she added. 
'This vital injection of funds could really begin to turn round the standard of provision for the most disadvantaged children and an additional £50m makes an important move in this direction.'