By Richard Johnstone | 14 February 2014
The number of people employed in some public services will fall by as much as 40% as a result of the government's deficit reduction plan, an Institute for Fiscal Studies analysis has revealed.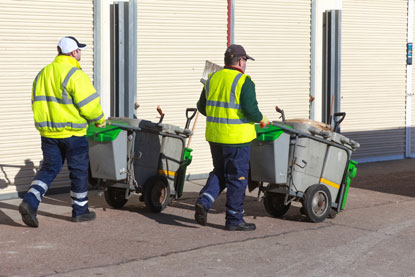 According to Office for Budget Responsibility forecasts, the public sector workforce will be cut by 1.1 million between 2010/11 and 2018/19. In a report looking at the likely impact of this change, the IFS said this was the largest fall recorded in the past 50 years.
However, the IFS found the coalition's ringfencing of schools and NHS budgets meant these areas were being protected from staff cuts, leading to a long-term shift in the composition of the public workforce. Already over hald (57%) of the public sector workers are employed in these two sectors, up from 42% in 1991. This proportion could reach over 70% by 2018 if education and health remain protected, today's The public sector workforce: past, present and future report stated.
As a result, unprotected public service areas, such as local government, face decreases in staff numbers of between 30% and 40% over the period.
Report author Jonathan Cribb said implementing the projected reduction in headcount would be challenging.
'If delivered, the 1.1 million drop in general government employment forecast by the OBR between 2010/11 and 2018/19 would be almost three times larger than the previous drop during the early 1990s,' he said.
'The workforce is a useful prism through which to look at the effects of cutting total spending whilst protecting the NHS and schools budgets from cuts. With limited falls in the health and education workforces the number of public sector workers in other areas could fall by 30-40% over the next five years.'
According to the IFS, the implementation of these reductions will be difficult without falls in the numbers working in health and education. If there were no reductions to the education and NHS workforces between mid-2013 and 2018/19, the OBR's forecasts would only be met if the rest of the general government workforce were to shrink by 40% – from 2.2 million to 1.3 million – between mid-2013 and 2018/19. Even if the education and the NHS workforces were reduced by 200,000 over the next five years, a fall of 6%, the reductions in other areas of general government employment would still need to be about 30%.