By Richard Johnstone | 12 February 2014
Local health and wellbeing boards should be given responsibility to commission joined-up health and care services, the health select committee has recommended.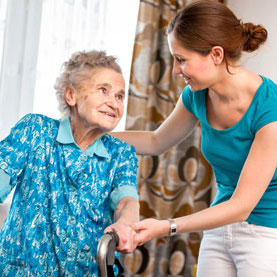 In its annual report on spending in the sector, the committee said the current system required fundamental change to meet the needs of patients in the future.
Chair Stephen Dorrell highlighted that meeting the target for £20bn worth of efficiency savings in the NHS required much closer integration with social care. 
However, the frozen NHS budget and spending cuts in local government meant successful integration was a substantial and growing challenge, he said. 
The government has pledged to create a £3.8bn integration fund between the NHS and local government, but Dorrell warned that necessary reforms were not yet taking place.
'What we have heard during our inquiry indicates that while many of the straightforward savings have been made, we have not seen the transformation of care on the scale which is needed to meet demand and improve care quality.'
The current situation is not helped by fragmented commissioning structures, the committee concluded, with Clinical Commissioning Groups in the NHS and local councils in care provision.
Today's Public expenditure on health and social care report said local health and wellbeing boards should be encouraged to develop their commissioning role to provide an integrated view of necessary care reforms. This would help both health professionals and service users gain a greater understanding of the issues that underline the case for service reconfiguration.
MPs called on NHS England and the Local Government Association to establish best practice methods of commissioning through boards that would cause the minimum disruption to ongoing activity.
'We also recommend, as we did a year ago, that the current level of real-terms funding for social care should be ring-fenced,' Dorrell added. 
'Alongside the government's commitment to maintain health spending at current levels in real terms, this would give certainty about budgets for a whole health and care economy and provide a firm financial basis for Health and Wellbeing Boards to plan and implement transformative service change.'
Without such action, there was 'a serious risk to both the quality and availability of care services to vulnerable people in the years ahead', he added.
NHS England welcomed the report. A spokesman said: 'NHS England is dedicated to delivering the best possible care for patients and ensuring value for money for the public money we spend to deliver that care. 
'We are working with the Department of Health to consider the report in detail, and will respond in more depth soon.'