By Vivienne Russell | 8 January 2013
Members of the public and businesses will be able to bid to buy up a portion of Whitehall's £330bn land and property portfolio under a Treasury-backed scheme launched today.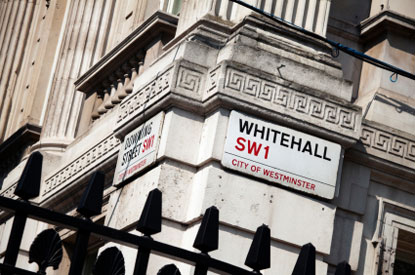 The Right to Contest scheme is an extension of the Right to Challenge programme that operates in local government, which currently gives people the power to contest the use of vacant or surplus council-owned land and property.
Plans to extend the rights to central government land were announced in last year's Spending Review and have been subsequently developed by the Cabinet Office.
Launching the scheme today, Chief Secretary to the Treasury Danny Alexander said: 'The government is the custodian of the taxpayers' assets. We certainly should not act as some kind of compulsive hoarder of land and property that could be better used for things like housing and local economic growth.'
Cabinet Office minister Francis Maude added that 'national treasures' such as Downing Street or the British Museum would not be up for sale, but said there were hundreds of other government properties across the country that are under-used or lying vacant.
'To help the country live within its means we need to use every bit of property we own effectively,' he said.
'As part of our long-term plan to tackle the deficit we have already raised over £1bn since May 2012 by selling buildings and getting out of properties.'
Under the scheme, the public will be able to submit applications challenging the use of sites, and how it could be put to better economic use. Applications will then be considered by a committee comprising Treasury and Cabinet Office ministers, with the land-holding department.
Land will only not be released to the open market if the location is vital for operational use or there are other overriding reasons, the Treasury said.
Independent estimates, cited by the Treasury, suggest the public sector holds as much as 40% of developable land and around 27% of brownfield land suitable for housing.
The Cabinet Office is also set to launch a 'Rightmove-style' search engine of all government property, which will allow the portfolio to be searched by town and postcode with maps showing the extent of the estate.