By Richard Johnstone | 3 January 2014
Nearly two-thirds of Scots would be willing to pay more in council tax if the money raised was guaranteed to boost local services like schools and adult social care, a poll has found.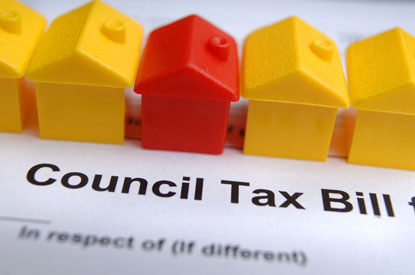 The survey, carried out by the Convention of Scottish Local Authorities as part of its Commission on Strengthening Local Democracy, also revealed that less than half of people felt councils had enough money to deliver vital local services.
Around 65% of the 1,006 people polled for Cosla by Ipsos MORI agreed either strongly or slightly that they would be willing to pay more council tax. The tax has been frozen as part of an agreement between the Scottish Government and councils for the last six years, and will continue in 2014/15.
Additionally, the poll found that a majority (82%) of those asked said they would like a greater say in how local services are delivered. 
Almost all respondents (93%) also agreed either strongly or slightly that local councils should deliver more public services if this led to improvement, while more than half (61%) felt decisions about public services were taken too far away from where they live.
Just under half ¬– 49% – said they thought councils had enough money to deliver necessary services, with 44% disagreeing and 6% saying they didn't know.
The survey is part of Cosla's council-led commission looking at how to localise public services and reform town hall funding in Scotland.
Speaking on behalf of the commission, Cosla president David O'Neill said the poll showed what mattered to the people of Scotland. 
'It is one part of our bigger commitment to ask some new questions about why doing things locally matters, and what stronger local democracy in Scotland might look like,' he added.
'For example, we've also seen hundreds of people from all walks of life, and from across Europe, come forward with ideas as part of our call for evidence.  That is fantastic and shows that the issues the commission wants to hear about chime with what people in Scotland care about and want to talk about.'
It was only after the commission had finished collecting evidence that we will be able to draw any conclusions, he added. 
'But it is hugely encouraging that both our call for evidence and our polling work are already showing that right across the country there is a growing appetite for a serious discussion about why local services and local accountability matter and how we strengthen them in Scotland's future.'
The Labour Party said the poll showed 'a clear rejection of the [Scottish National Party's] centralisation of local services' which has included the creation of single national police and fire services.
MSP Sarah Boyack added: 'The SNP's poor showing in council by-elections shows people want their councils to be focused on protecting local services and supporting local employment rather than the cuts agenda imposed by the SNP and the Tories.'