By Richard Johnstone | 27 January 2014
Cities across the UK are falling further behind London and need to be given greater financial powers to grow alongside the capital, a report by the Centre for Cities has found today.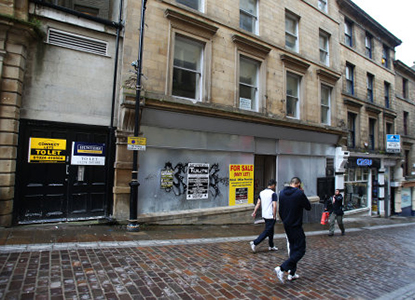 In its annual Cities outlook, the think-tank highlighted that London had accounted for 80% of the national increase in private sector jobs growth between 2010 and 2012. In addition, the capital had also been protected from the public sector jobs cuts imposed elsewhere in the country, with more than 66,000 public sector jobs being created.
By contrast, cities such as Bradford, Blackpool, Bristol and Glasgow have seen net job losses in both private and public sectors over the same period.
The think-tank warned that, as a result, people living in most cities were unlikely to be feeling the effects of increases in national growth rates.
However, there was evidence of a recovery in some larger cities, the analysis found. Edinburgh, Birmingham and Liverpool have all created significant numbers of private sector jobs, which has helped offset the impact of public sector job cuts. In total, five of the eight core cities in England featured in the top ten list for private sector job creation.
The report concluded that the government could benefit from giving increased powers to both London and other cities.
Although it stated that City Deals – first agreed with the eight core cities and being negotiated in 20 other places in England – were a 'very significant step', further action was required as the UK remained one of the most centralised countries in the developed world.
Greater freedoms would allow individual cities to respond to their particular local economic circumstances and drive growth, chief executive Alexandra Jones said.
'Cities Outlook 2014 shows that that the gap between London and other UK cities is widening, but that other cities are making progress,' she added.

'To enable cities to respond to their particular strengths and weaknesses the government should build on City Deals and devolve more funding and powers to UK cities – London and others – so they can generate more of their own income and play to their different strengths. This will help ensure this is a sustainable, job-rich recovery across the country.'