By Richard Johnstone | 2 January 2014
Councils in the north of England should receive a funding increase if they succeed in boosting local employment under new agreements with government, a think-tank has said.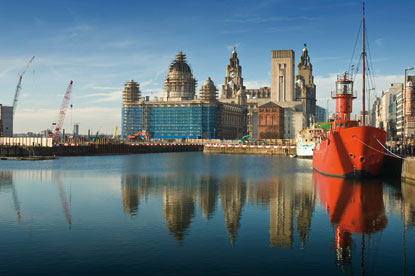 The Institute for Public Policy Research North today called for 'cashback' agreements to be reached between the Treasury and council leaders in the combined authority areas of Greater Manchester, Liverpool, the northeast, South Yorkshire and West Yorkshire. This would allow the authorities to gain additional tax revenues if they succeeded in cutting unemployment. These cities were among the authorities that agreed deals with the government to help shape local back-to-work schemes.
Greater devolution would allow cities to 'share in the proceeds of growth' when they boost jobs, IPPR North's Rebalancing the books report stated today.
Currently, only Manchester receives any local boost from growth, as its City Deal includes an element of tax revenues raised from infrastructure projects being returned to the city to fund further investment.
Under the IPPR's plans, combined authority areas would have 10% of income tax take in their area devolved to them as part of the 2015 Spending Review, with a corresponding reduction in central government grants. They would be allowed to keep the increase in the proportion of tax as receipts grew when employment increased.
IPPR North director Ed Cox said the north currently loses out as public spending on economic development is skewed towards London and the southeast.
'The prime minister used to talk about the public sharing in the proceeds of growth and that's the same logic he should apply to cities in the north of England,' he said.
'Cities which have the greatest potential for growth also have the worst poverty and unemployment. An "earnback deal" would provide an even greater incentive to invest in employment schemes which will not only finance growth, but will also help relieve poverty. Boosting northern prosperity would in turn boost national prosperity.'