By Richard Johnstone | 24 December 2013
A government top-slice of council funding for early intervention projects could lead to cuts in services intended to protect vulnerable children, authorities have warned today.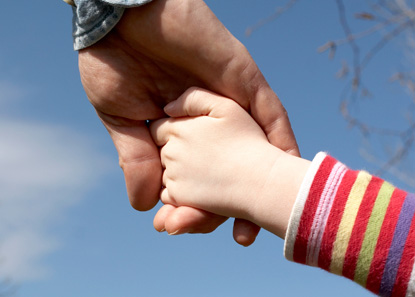 The Local Government Association said children and families minister Edward Timpson's announcement that £50m would be given to councils in 2014 to fund adoption reforms would lead to a reduction in early intervention schemes. This is because the funding comes from a top-slice of town halls' early action funding, replacing aone-year £150m grant programme for 2013, councils said.
Timpson announced the money would be ringfenced to improve joint working between town halls and adoption agencies so more potential adoptive parents could be recruited. He also said the government would launch interactive local maps that will show potential adopters the agencies in their area.
LGA children and young people board chair David Simmonds said the focus on improving adoption services was positive, but highlighted there was no new money.
He added: 'It represents a net reduction in funding for local authorities and could impact on services for vulnerable children. This could include early intervention services which can help councils identify children who could benefit from adoption at an early stage.
'Councils have been working hard to recruit more adoptive mums and dads and are doing everything in their power to ensure that vulnerable children get the best start in life. There has been a significant increase in the numbers of children placed in adoptive homes and councils have achieved a 32% increase in the number of adopters approved in the last year.
'The fact remains that we still need thousands more potential adopters to come forward to offer loving homes.'
Timpson agreed there had been progress in the last year, with a significant rise in the adoptions completed alongside an increase in the numbers of adopters. 'But I am determined to do everything in my power to ensure the 6,000 children waiting are offered safe and caring homes,' he added.
'There remains significant work to do next year. Our new adoption leadership board will play an important role ensuring local authorities and adoption agencies stay on track and recruit more adopters – and a further £50m for councils in 2014 will help them put the building blocks in place to implement our reforms.'