By Richard Johnstone | 11 December 2013
The costs of the government's controversial free schools programme are increasing and the Department for Education needs to exert more control over funding, the National Audit Office has said today.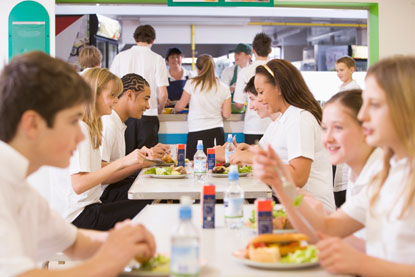 Auditors found the department has made clear progress in implementing the policy, which allows parents and other groups to set up state schools funded directly from Whitehall via the department's Education Funding Agency. In total, 174 have opened since the coalition came to power in May 2010.
The NAO said many of these have been established quickly and at relatively low cost, while the department's assessment of proposals to set up schools has improved over time.
The primary factor in decision-making in Whitehall had been to open schools at pace, rather than maximising value for money, the Establishing Free Schools report added.
However – as the scheme expands – the department will face increasing capital costs that must be controlled. At £6.6m a school, the average unit cost of premises was now more than double the department's original planning assumption.
The report also stated that oversight of the schools, which are free from local authority control, was evolving, and lessons needed to be learnt from schools that are already open. Serious financial management and governance concerns were highlighted by the Education Funding Agency in its two investigations to date, at the Al-Madinah school in Derby and Kings Science Academy in Bradford.
Auditor general Amyas Morse stressed that it was still early days for free schools. 'The programme's success and value for money ultimately depend on how free schools perform but lessons must be learned systematically from problems that have arisen in a few early wave schools, especially where these have revealed failures in governance and control,' he said.
Auditors also found that most primary free schools had opened in areas where there was a need extra school places, with 87% of schools opening in areas deemed to have high or severe need for places. But the department had received no applications to open primary free schools in half of districts with a high or severe forecast need for school places.
Commenting on the report, the National Union of Teachers said it was 'a disgrace' that the key determinant of the free schools policy had been ensuring that they opened quickly.
'The approval of 42 free schools to open in areas with no forecasted need, at an estimated capital cost of at least £241m when many areas have a severe shortage of school places, is simply wrong,' general secretary Christine Blower said.
'The NAO data shows that free schools have far fewer pupils on free school meals or with English as an additional language than neighbouring schools. 'The admissions policies, governance and oversight arrangements of free schools need to change. They should be representative of the communities they "serve".'
Association of Teachers and Lecturers general secretary Mary Bousted said she feared their could be more cases like Al Madinah and Kings Science Academy with money wasted.
'We hope Michael Gove pays heed to the report and learns lessons from some of the mistakes of his free school programme,' she said.
'But we fear he is not interested in learning from his mistakes so we will all find out the hard way that the faster free schools are opened, the less chance there is of considering if they are needed.'