By Richard Johnstone | 16 October 2013
Trade union Unison has today launched a campaign for a £1-an-hour local government pay rise that would see all council employees paid the Living Wage.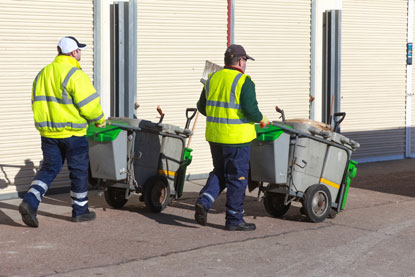 The union said it was a scandal that half a million local government workers are paid below the current Living Wage of £7.45 an hour or £8.55 in London.
Heather Wakefield, Unison's head of local government, said the lowest pay grade in the sector – currently set at £6.45 an hour – should be increased by £1 to reach the Living Wage level.
The increase should also be applied to all other pay grades, she said, to ensure council workers receive the salaries they deserve.
A campaign to secure the increase has been launched as part of local government pay negotiations for 2014/15.
'Our claim for a minimum rise of £1 an hour would bring the bottom rate of pay in local government up to the Living Wage and we believe our members deserve no less,' Wakefield said.
'Every local government worker has suffered a 16% drop in earnings since the government's austerity measures were introduced and that's why we are calling for the same flat rate increase to be applied to everyone.'
She added that a 1% increase, which was given to staff in the current financial year to end the three-year pay freeze, would not be acceptable to Unison members.
'More than 75% of the local government workforce are women whose contribution has been consistently undervalued. This pay increase should be part of a new agenda to give our members the recognition they deserve in their pay packets.'
The campaign today got the backing of the two other local government trade unions – Unite and the GMB.
Unite's national officer for local authorities Fiona Farmer said low pay was 'endemic in local government'.
She added: 'Our members are only asking for a fair pay settlement that compensates them for the 16% they have lost in real earnings since 2008. As jobs and conditions of service continue to be cut across the sector our members are working more and getting less, £1 an hour is a fair claim and the very least our members deserve.'
GMB national secretary Brian Strutton added no section of the workforce had taken a bigger hit as a result of austerity than local authority staff.
'Our claim for £1 an hour is not a king's ransom but it will go some way towards restoring the real pay cuts that council staff have had to suffer.'