By Richard Johnstone | 11 October 2013
There remains a 'significant' pay premium for workers in the public sector despite the government's two-year freeze on wages, the Policy Exchange think-tank claimed today.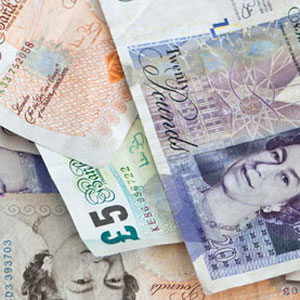 In an analysis of Labour Force Survey data from January to March this year, researchers found a premium in hourly wage rates for public sector workers over those in the private sector in 16 of 20 UK regions examined.
Policy Exchange claimed the average public sector worker benefits from a 6.1% pay premium. This means they can earn as much as £1,400 a year more than someone working for private firms, once factors such as age, gender, qualifications and length of employment are taken into account.
According to today's figures, the highest premium is in the Northeast of England (excluding Tyne and Wear), where the differential is 14.4%. The only regions where public sector workers were paid less than private sector workers were the Southeast, the East of England, the West Midlands excluding Birmingham, and central London.
The average premium has been relatively steady since 2010, suggesting that the coalition's two-year public sector pay freeze, which began in 2011, did little to alter the balance, Policy Exchange said. Since the freeze ended in April, pay increases for public sector workers have been limited to 1%.
A previous report by the think-tank, published in September 2012, stated that rebalancing the pay and pensions of public service workers so they matched those in the private sector could save more than £6bn in public spending. This could then be used to create more than a quarter of a million private sector jobs, or boost the number of teachers and nurses.
Matthew Oakley, head of economics and social policy at Policy Exchange, said national pay scales for public sector jobs, such as in the civil service or NHS, were 'not fit for purpose'.
He added: 'While the unions should still have a strong role in the future, we should move to a system where local public sector employers can decide how to negotiate salaries with employees in order to reflect the realities of their local labour market.
'At the same time as freeing up money for infrastructure and local growth projects, this will enable top performing public sector workers to be paid more, increasing productivity and improving public services.'
However, trade union Unison criticised the analysis as 'fundamentally flawed'.

General secretary Dave Prentis highlighted a study by researchers Incomes Data Services that found when all relevant factors are taken into account, the claimed public sector pay premium disappears.
Figures used to claim for the difference by Policy Exchange fail to control for ethnicity, travel-to-work area and responsibility level, he added. 

'It is risible to suggest that national pay bargaining has caused any pay gap, especially when public sector workers have had a three-year pay freeze and are suffering from a 1% pay squeeze.

'Setting up workers in the private sector against those in the private is a nasty trick designed to cover up the impact of the government's austerity agenda,' said Prentis.