By Richard Johnstone | 25 October 2013
The UK economy grew by 0.8% in the three months to the end of September, the largest increase in more than three years, figures from the Office for National Statistics have revealed today.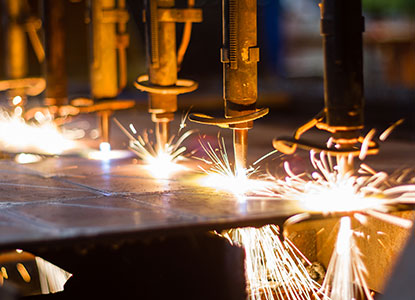 In its preliminary estimate, the ONS found output increased across all four main industrial groupings within the economy compared to the second quarter. Agriculture was up 1.4%, the production sector including manufacturing expanded by 0.5%, construction output increased by 2.5%, and services by 0.7%. 
The growth is the largest jump since the second quarter of 2010, when output grew by 1%, and means there has now been expansion in all three quarters of 2013. However, the economy remains 2.5% below its peak level in the first quarter of 2008, before the financial crisis.
Chancellor George Osborne said the figures showed that 'Britain's hard work is paying off and the country is on the path to prosperity'. 
He added: 'Many risks remain, but thanks to our economic plan, the recovery now has real momentum. All parts of the economy are growing, the deficit is falling and jobs are being created – and that's the only sustainable way to raise living standards for hardworking families.'
Shadow chancellor Ed Balls said it was 'both welcome and long overdue that our economy is growing again'.
However, he said millions of people were still seeing prices rising faster than their wages.
'Working people are on average over £1,500 a year worse off since David Cameron came to office, yet very high earners have enjoyed a huge tax cut. And on the cost of living, growth and the deficit, this government have failed every test they set themselves in 2010.
'We now need action to secure a strong, balanced and sustainable recovery that works for the many, not just a few at the top. And simply to catch up all the lost ground since 2010 we would need 1.5% growth in every quarter between now and the election.'