By Richard Johnstone in Brighton | 24 September 2013
Ed Miliband has committed the next Labour government to cutting business rates in order to boost the small firms that he said were vital to the future of the economy.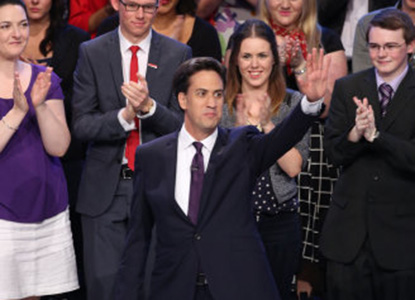 In his address to the Labour party's annual conference in Brighton, the leader of the opposition said the party would cut rates, which have been partially devolved to local government, in its first year in power. They would then be frozen in the following year, which Miliband said would help 1.5 million businesses, saving them an average of £450 a year.
This would be paid for by reversing the coalition's plans to cut corporation tax to 20% for 2015/15.
Miliband said the government had 'cut taxes for big businesses, but put them up for little ones'. This was the wrong priority, he said, as the government had to support the 'businesses of the future'.
He added: 'Millions of jobs in the future will come from a large number of small businesses, not a small number of large businesses. When you think 15 years ahead, the rate of change and dynamism is so great that most new jobs will be done by companies that don't yet exist. This changes the priorities for government.'
Responding to the proposal, the Forum of Private Business said it was pleased Miliband had highlighted firms' rising costs.
Head of policy Alex Jackman added: 'Taking money from a proposed business tax cut to fund a different business tax cut isn't an ideal way to fund the policy but importantly it recognises a significant rising cost facing many British small businesses.'
Also in the speech, Miliband announced the next Labour government would pass legislation to force energy companies to cap gas and electricity prices until 2017.
He said that the energy market was 'broken' and that the government needed to take action when competition failed.
New laws would also introduce a beefed-up regulator that would take into account the impact of price increases while also considering how to get investment into the necessary infrastructure, he said.
This 'reset' of the energy market would cost utility firms more, but 'they have been overcharging people for too long', he added.
A Labour government would also tell housing developers that they must 'use or lose' land they own to build homes. Reiterating comments made by shadow local government secretary Hilary Benn earlier today, Miliband said councils could be given a 'right to grow', including help from central government to build new towns and garden cities.
He committed the next Labour government to a target to build 200,000 homes a year by the end of parliament as a result of housing reforms.