By Richard Johnstone | 10 September 2013
Labour leader Ed Miliband has pledged to end the 'terrible misuse' of zero-hour contracts if the party wins the next general election.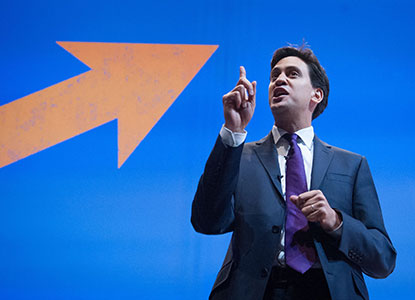 In a speech to the Trades Union Congress today, Miliband said there were some occasions when the contracts, which provide no minimum guarantee of work, were useful. He highlighted that, in the public sector, this included locum doctors and supply teachers in schools.
However, he said that an increase in their use in recent years meant 'the reality' for many people was that 'they don't know how many hours they're going to do from one week to the next'.
This was placing 'all of the risks in the economy' on individual workers, he said.
A future Labour government would ban stipulations in zero hours contracts requiring workers to work exclusively for one business, and end the practice of employees having to be on call without any guarantee of work.
Miliband said he would also introduce provisions to ensure that people working regular hours would be entitled to a contract stipulating hours worked.
Responding to the plans, the University and College Union said it was welcome that Miliband 'recognised that any flexible element of the contracts favoured employers, and workers were being exploited'.
Last week, the UCU released a report that claimed higher education institutions were twice as likely to use the controversial contracts as were other workplaces, although the methodology was questioned by universities.
UCU president Simon Renton said: 'We are very pleased that the Labour Party is taking the toxic issue of zero-hour contracts seriously. We would like a commitment from Ed Miliband that if he becomes prime minister he will legislate to outlaw the kind of exploitation we are currently witnessing and not simply try and implement some sort of voluntary code.
'It is encouraging Ed Miliband has recognised that employers cannot hide behind the excuse of flexibility on this issue. Flexibility for a few is no excuse when put alongside the exploitation of the many.'
Christine Blower, general secretary of the National Union of Teachers, said the increased use of zero hours contracts was a scandal.
'There is no place for these and other exploitative employment conditions which deny basic rights to security and equality.
'Agency supply teachers in particular need to be able to access the same pay and pension entitlements as their directly employed colleagues and we believe a review of the operation of the agency worker regulations is also needed.'