By Vivienne Russell | 9 August 2013
Plans to introduce a payment-by-results system into probation services risk 'backfiring' as the model could penalise successful providers, the Social Market Foundation warned today.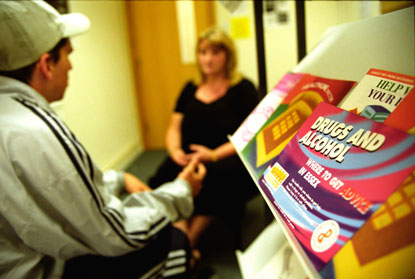 The government proposes to open up probation services to non-state providers in 21 contract areas across the UK. This is intended to cut reoffending rates and encourage innovation in the sector.
But an SMF analysis of the Ministry of Justice's financial modelling of the plans, found that spending money on reducing reoffending could leave providers worse off than if they had spent nothing at all.
According to the SMF, providers would have to achieve around a four percentage point reduction in reoffending to be moderately certain of making any money at all, while targeting smaller improvement would result in financial loss.
By contrast, cutting costs and allowing reoffending to creep up to three percentage points would be more profitable. This is because of a 'flat payment zone' built into the payment mechanism to protect the government against accusations of paying for good reoffending outcomes that are the result of a statistical fluke.
SMF director Ian Mulheirn said: 'The government's payment proposals look set to wreck the financial incentives that providers and investors need to make this scheme work.
'By designing the system with a flat payment zone, the Ministry of Justice has effectively made it all but impossible for providers to achieve results good enough to get paid, without investors taking on impossibly high financial risks. The result will be that they simply won't try.'
The SMF claims that, while the Peterborough and Doncaster payment-by-results probation pilots appeared to have cut reoffending, there was 'little evidence' to give providers confidence that they ould be able to achieve the exacting standards required in order to get paid.
Removing the flat payment zone would 'radically improve' the incentives on providers, the SMF said.