By Mark Smulian | 21 August 2013

Public services should be outsourced to employee-owned mutuals only with the consent of the staff concerned, co-operatives and trade unionists have said.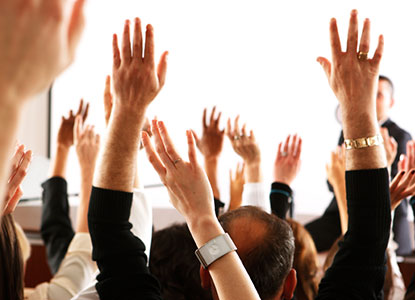 Co-operatives UK today joined with the Trades Union Congress to call on government ministers not to ignore the views of workers in their drive to mutualise services.
Some 70 public service mutuals have been formed, controlling public expenditure of more than £1bn, the two organisations said. These include the civil service pension scheme manager MyCSP.
But they felt too few had offered employees a genuine voice in either the formation or running of the new businesses.
One example was MyCSP, which they said was formed without a ballot of staff 'and operates without the genuine accountability that would make it a true mutual'.
MyCSP employees hold 25% of shares in a trust, with 35% held by the government and 40% by private investor Equiniti.
The TUC and Co-operatives UK have agreed a set of best practice guidelines setting out the conditions needed to ensure that public service mutuals are based on employee support and offer genuine employee ownership and representation.
TUC general secretary Frances O'Grady said: 'The mutuals that are being formed often don't meet the democratic and open criteria of genuine co-operatives. In fact, many are simply privatised services under the cover of mutuals.
'These new entities will give controlling stakes to investors rather than workers and allow important public institutions to be taken over by large for-profit providers.'
Co-operatives UK secretary general Ed Mayo said co-ops could not be genuinely employee owned if, 'in terms of culture and governance, there is no sense of employee ownership'.
However, a Cabinet Office spokesman called the accusations 'baseless'.
He added: 'The government is promoting and supporting the development of public service mutuals. Spinning out is a decision for staff themselves to make. Evidence shows that public service mutuals are raising standards because those on the frontline have more power to provide public services in the way they know best.'