By Mark Smulian | 8 August 2013

The government has made misleading claims about the impact of spending cuts on local authorities, burying their true scale in an opaque technical process, according to the Local Government Association.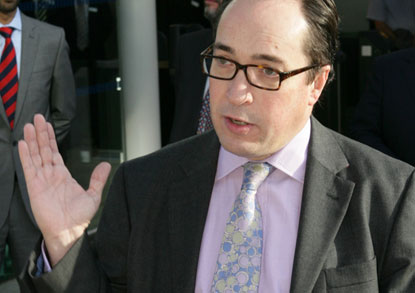 In an analysis of Whitehall's funding for councils, the LGA warned that some authorities might become financially unviable.
It said ministers had repeatedly claimed thathe headline cut in local government funding would be 10%, and only 2.3% in real terms, following the June Spending Review.
But the LGA says: 'Expressing the real-terms cut as 10%, let alone 2.3%, is misleading for the majority of authorities.'
The government had also presented money intended to cover new expenditure burdens as though it represented real-terms funding growth, the LGA said, a practice it called 'particularly misleading'.
According to the LGA, £1bn of funding due to local government has been set aside for allocation to programmes for which some but not all councils are eligible, raising the overall cut to 15%.
This included £653m held back to pay for the collaboration and efficiency fund, the fire transformation fund, the independent living fund and for new social care burdens following the Dilnot report.
A further £1.47m had been held back for as yet unallocated funding, including the Troubled Families programme.
The remaining £200m had been retained to pay for the New Homes Bonus and the business rate retention safety net.
Ministers had quoted the 2.3% real terms reduction on the basis that councils would get £3bn of the £3.8bn moving from the NHS to social care
'The government has been unable to explain this figure but in any case it is now clear that the headline settlement funding assessment figure for many authorities at 15% will be very much higher than people have been led to understand,' the LGA said.
Many councils would face the full 15% cut because they were not eligible for any of the programmes to be paid for from the £1bn held back.
Those that did receive more allocations during this financial year would still face problems as they would have had to draw up budgets on the basis only of money about which they could be certain.
'Several have indicated that a combination of the cuts to their funding, and the way the reduced funding is being distributed, will damage their financial viability to the point where they will be unable to meet their statutory responsibilities,' the LGA said.
Only one council – West Somerset District Council – has been judged unviable so far by an LGA investigation, and it is looking to share all services with neighbouring Taunton Deane Borough Council.
LGA chair Sir Merrick Cockell said: 'The government's approach to allocating funding will lead to unnecessary cuts to local services.
'The uncertainty over how much money will be available to councils means they will have to assume the worst and plan for it.
'No business would chose to operate in this environment and no other part of the public sector is expected to. It is not fair to residents to create this damaging uncertainty.'
He added that people would be 'surprised' that the 15% cut had been hidden 'in a ream of dense technical documents during the parliamentary recess when there will be limited opportunity for them to be publicly examined and scrutinised'.
A Department for Communities and Local Government spokeswoman said: 'To help tackle the deficit left by the last administration, in the recent Spending Round, the coalition government set out a saving of 2.3% for 2015/16 in overall local government spending, including funding from central government, business rates and council tax income.
'This change is balanced with a progressive package of measures which create a real opportunity to transform local services and help deliver better outcomes for less.
'It is disingenuous of the LGA to suggest there are further budget reductions since the total amounts allocated to local authorities have not changed since the spending round.'