By Mark Smulian | 22 August 2013

Local authorities have referred debts to bailiffs on 1.8 million occasions in the last year, figures obtained by the advisory service Money Advice Trust show.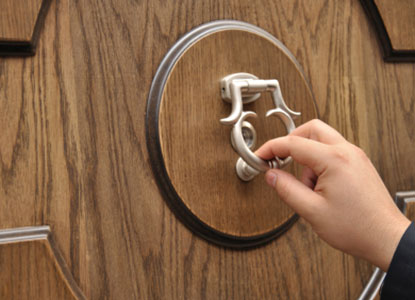 Freedom of Information requests to all 374 local authorities in England and Wales showed that council tax arrears, business rate arrears, and parking fines were the most common types of debts referred to bailiffs for collection. Its full results are here.
There were large variations in how often councils resorted to bailiffs with the London Borough of Newham emerging as their most enthusiastic users, with 55,652 cases last year, equivalent to half of all properties in the borough.
A Newham spokesman said: 'We only resort to bailiffs in the last resort. In the case of parking fines, the majority are issued for non-Newham registered vehicles. Most of these cases involve people living outside the borough – and employing a bailiff is the only remaining option.'
He said the survey also included addresses where a series of failures to pay had occurred, 'so the actual number of Newham people involved is significantly less than the quoted figures'.
Newham had 'suffered one of the biggest central government grant cuts of any council in the country', leaving the council in financial straits which meant it had 'no apologies for being robust and vigorous in our enforcement'.
Birmingham City Council, the UK's largest authority, used bailiffs on 82,329 occasions, equivalent to only 17% of its properties.
Outside London, the most frequent user of bailiffs was Luton Borough Council with 18,378 cases, equivalent to 22% of the town's properties.
Money Advice Trust chief executive Joanna Elson said: 'These figures make clear that something has to change. It is not economically or socially responsible for local authorities to continue to use bailiffs so frequently. Our experience through National Debtline shows us first-hand how bailiffs can deepen debt problems, rather than solve them.'
In the first half of this year the National Debtline helpline took more than 20,000 calls about council tax, a record in its 23 year history and 13% above the previous year's level.
Citizens Advice has also this month voiced concern about councils' use of bailiffs to chase council tax debts.
Elson said: 'In today's economy, with real incomes having fallen consistently for many years, more and more people are falling into the "can't pay" bracket – sending the bailiffs in to collect these debts can be very destructive, both financially and psychologically. 
'We firmly encourage all local authorities to consider their debt collection practices, especially following the introduction of localised council tax support.' 
She urged councils to follow the good practice protocol agreed by the Local Government Association and Citizens Advice, which says that billing authorities should prioritise direct deduction from benefits or attachment of earnings in preference to using bailiffs.
But despite the LGA's support for the protocol, the trust's criticism of councils drew an angry response from Peter Fleming, chair of the LGA improvement board.
He said: 'Bailiffs are only ever used by local authorities as an option of last resort to tackle persistent non-payment. It is misleading and irresponsible to suggest otherwise.'
He said councils offered support including flexible payment to those in difficulties and would have sent several letters before taking action.
'Councils have a responsibility to all taxpayers to collect taxes so that important everyday services like fixing the roads, collecting the bins and caring for the elderly are not compromised,' Fleming said.
'But local authorities realise that times are tough and will always seek to take a sympathetic and constructive approach.'