By Richard Johnstone | 2 September 2013
Plans to create two new combined authorities in England are likely to form a 'template' for further local government reforms across the country, the chair of the Commons communities and local government select committee has said.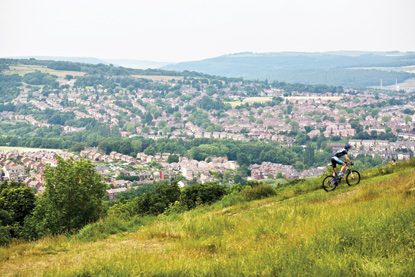 Clive Betts told Public Finance that plans revealed in August for combined authorities in both South Yorkshire and Merseyside faced a number of challenges, but could act as a basis for greater collaboration in other city regions.
A proposal for a single authority to take responsibility for transport and economic development across six councils in the Liverpool city region stated the scheme would improve the effectiveness of business support.
South Yorkshire's combined authority, which will bring together nine councils, is also intended to boost economic growth. Welcoming the publication of the plan, Sir Stephen Houghton, leader of Barnsley Council and chair of the shadow authority, said the move 'puts the Sheffield City Region ahead of the game compared with other areas of England'.
Betts, who represents the Sheffield South East constituency, told PF the reforms could replicate the success of the existing combined authority in Greater Manchester.
'We did a select committee report on regeneration a couple of years ago, and went to Greater Manchester and flagged up the excellent work we thought they were doing in this regard. I think the committee was impressed at that time and saw it as a way forward for others, which indeed it has now become.'
He said the creation of combined authorities was an important step in helping 'shape the governmental arrangements to fi t the economy, rather than the other way around'.
The development of the South Yorkshire authority was particularly important as it established the principle that councils from outside the 'settled' boundaries of the old metropolitan counties could join combined authorities, he said.
Under the plan, one council from Nottinghamshire – Bassetlaw – and four from Derbyshire –Bolsover, Chesterfi eld, Derbyshire Dales and North East Derbyshire – will be combined authority members.
Such changes to traditional boundaries make it 'a possible template' for authorities based around other cities, Betts added. Similar proposals are also being developed for the Northeast and West Yorkshire.
'At its heart are the four authorities that comprise the old South Yorkshire metropolitan county, but it goes beyond that now, as part of the population is in north Derbyshire and north Nottinghamshire districts.
'So it is a different sort of area. It's still about seeing the city – Sheffield – as an economic driver, but with the population coming from a wider area, including quite rural areas where people need to get access to the city for jobs.
'This is a challenge in some ways. The councils are different in scale, and it will be interesting to see how that works. It could be replicated in other places.'
Jonathan Carr-West, chief executive of the Local Government Information Unit, agreed there were likely to be more combined authorities across the country.
The 'logic' of government policies such as City Deals and the planned Single Local Growth Fund pushes councils 'relentlessly towards those combinations', he said.
'There's clearly a lot that can be achieved through that, in terms of a more strategic approach to economic growth, infrastructure planning, transport, skills development and employment opportunities, so they have a value.'

He added that the plans for South Yorkshire were 'very interesting' and would help establish where else in the country the model could be applied.
'It seems to me that in a city region we've shown how this works. Manchester is a very good example of it, and Merseyside is now doing it. However, how it works in a more diverse, or a rural or a two-tier area, is harder to see [so far],' he said.
Ben Harrison, director of partnerships at Centre for Cities, also welcomed the combined authorities, which he said allowed local areas to take a strategic view on how prosperity can be delivered in an area matching the economic footprint of cities.
He told PF: 'Such arrangements could be designed to include both urban and rural areas. Given that people who live in rural areas often travel to work in cities, combined authorities that encourage better partnership working between cities and their rural hinterlands could also be beneficial.'