By Richard Johnstone | 22 July 2013
Mutual firms delivering public services such as adult social care need better access to long-term funding, according to a report examining progress on the roll-out of employee-owned enterprises.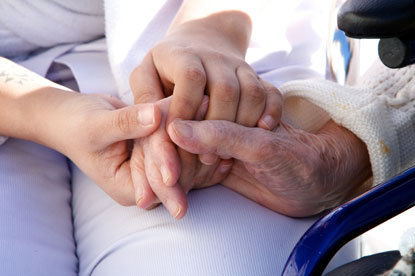 Analysing the steps taken by the coalition to encourage public sector staff to 'spin out' into mutuals, the Boston Consulting Group found that 71 such firms currently deliver £1.2bn of public services, including health and social care, leisure and education. A further 15 mutuals are in development.
The Soft finance, hard choices report concluded there was clear evidence that mutuals are improving service quality and driving innovation. It also found that the 62 mutuals launched since 2010 are performing well as businesses, generating substantial growth and creating as many as 3,000 new jobs.
Cabinet Office minister Francis Maude has urged public sector organisations to accept bids from employees to turn services into mutuals, and a £10m fund has been set aside to help fledgling firms get off the ground.
However, the consultants warned this had left mutuals too reliant on 'soft finance' – non-repayable grants from government. Overall, 80% of external finance provided since 2010 has been in this form. This has 'lowered the bar', the report warned, allowing some mutuals to be formed without developing the right capabilities and plans to attract long-term investment and finance.
As the number of new mutuals is increased, an approach where firms are primarily backed by government money will not be sustainable, the report warned.
It called on ministers to give greater consideration to attracting social and private capital investment to ensure long-term sustainability.
Report author Adrian Brown highlighted those leading mutuals that are already developing stronger business and commercial capabilities to secure long-term external finance, and said others now need to do the same.
'The provision of external finance from social and commercial lenders, will not only help mutuals innovate and grow, it will also drive more discipline and focus to business plans and sharpen their business acumen,' he added.
Another recommendation called on the government to ensure Whitehall grants do not 'crowd out' commercial finance and leave new cooperatives dependent on state support.
To do this, the parent organisations from which mutuals spin out and are then contracted – such as government departments, councils or the NHS – need to provide more support for long-term strategic planning. This should include ensuring that initial contracts agreed with mutual firms 'strike the balance' between incubating new mutuals and building independence.
Parent institutions must also provide more information about any likely changes to service requirements and funding over the next three to five years, which could impact on plans to seek external funds.
Responding to the report, civil society minister Nick Hurd said public service mutuals were 'coming out of the incubator and into the mainstream'.
He added: 'The early pioneers have shown that giving frontline staff more power to make decisions can lead to better more efficient public services.
'Many new mutuals are now in development. We are reaching a critical mass and the movement is rapidly taking on a life of its own. We need to prepare now to ensure that the market is ready to support thousands of mutuals working across a diverse range of services in the future. Already we've focused government support for mutuals on business development. I hope this report will help mutuals build closer relationships with external investors.'