By Tom Forrest | 26 July 2013
An independent report into behaviour at the Care Quality Commission has found 'worrying levels of perceived bullying at all levels in the culture' of the organisation and suggested that the problem is 'systemic'.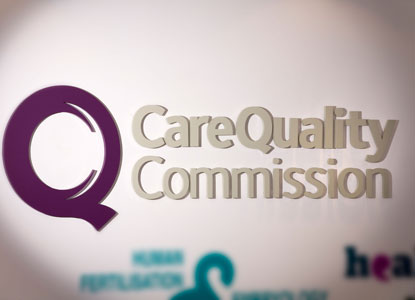 The report, commissioned by CQC chief executive David Behan, included responses from 236 employees who had put themselves forward to be interviewed. Of these, 92% felt they had been subjected to bullying or harassment in the workplace.
A spokesman for the watchdog pointed out that the 236 represented a 'self-selecting' group and that the organisation employed more than 2,100 people in total.
Behan said that he had asked for the report in December 2012 following an internal staff survey that showed that 28% of employees felt the organisation's culture was one of 'bullying'.
'This was shocking and unacceptable. CQC has a zero-tolerance attitude towards bullying and harassment,' he said.
Behan added that the findings from the latest report had been shared with staff on Monday this week. 'We will take lessons from this report into our thinking when making decisions about change and the pace of change needed.'
The report's authors, led by Sarah Hunter from People Opportunities, found that bullying had been experienced both by frontline staff and line managers.
'We suggest that the manifestations of bullying are systemic and largely the result of the number of reorganisations that the CQC has gone though whilst being expected to deliver an increasing workload,' the report stated.
It cited examples of people being ridiculed in team meetings because of their pace of work, staff working long hours and becoming ill and frequent references to 'fear' and 'repercussions'.
It added that staff were 'terrified' of being punished for speaking out and so did not formally complain.