By Richard Johnstone | 6 June 2013

Finance standards in Whitehall are inconsistent, unclear and hindering reform, the government's lead non-executive director Lord Browne said today.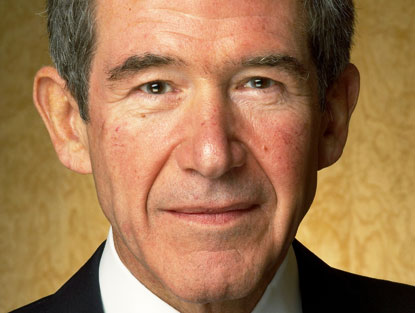 Issuing his second annual report on the use of non-executives in government, Browne said ministries often set too many objectives and failed to prioritise.
In 2011/12, the 67 non-execs, based across 17 departments, had focused on three areas – improving the capability of departments, reforming the delivery of major projects and increasing the use of management information.
Browne said work had been done to improve departmental skills and the directors would remain focused on these areas, which require urgent attention, rather than changing to a new set of priorities.
'There is more to do in addressing all of these challenges, and the choices to be made shortly in the Spending Review for 2015/16 will bring them into sharp relief,' he added.
Among the challenges to implementing changes across Whitehall were 'structural constraints' that impeded progress, Browne said. He indicated that the issue was likely to lead to reforms to the finance function across government.
'In major private sector organisations, professional functions such as finance, programme management, human resources and information technology are characterised by clear and common standards used across the organisation as a whole and enforced by dedicated heads of profession.
'By contrast, in government the heads of profession are part-time, even for a function as fundamental as finance, and lack the powers of their private sector counterparts to force action across silos. Ministers and civil servants have begun to recognise the potential benefits of this model and non-executives will work with them to develop changes.'
Browne's comments come after the head of the civil service Sir Bob Kerslake told Public Finance that Whitehall's finance function could undergo further reform as part of efforts to modernise the civil service.
Welcoming the publication of the report, Cabinet Office minister Francis Maude said non-executives were helping departments to run in a more business-like manner. This was improving efficiency and the management of major projects, he added.
'I value the expertise and challenge I receive from the non-executives on my board, and also from the network of non-executives across government. The initiative to enhance departmental boards is one that has already made a positive difference and will continue to do so.
'Despite progress, we know we have further to go on areas like improved management information so we welcome this frank assessment and will continue to focus on addressing weaknesses.'