By Richard Johnstone | 25 June 2013
A senior local government figure has called for a new independent body to set council funding every three years, after warning that authorities could 'wither away' under the current finance system.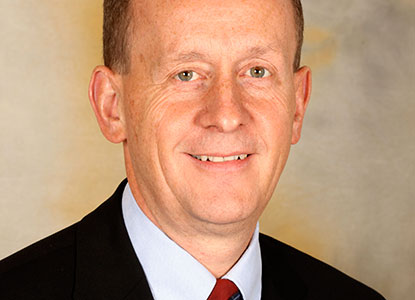 Sir Stephen Houghton, leader of Barnsley Metropolitan Borough Council, makes the call in a report examining the impact of the coalition's changes to local government finance.
The report, which has been submitted to the Local Government Association's as part of its attempt to devise a 'new model' for council services, said a number of 'challenges' in the current system required further change.
Following the localistion of 50% of business rate growth to authorities, each council was given baseline funding by the Department for Communities and Local Government for 2013/14. This will not be reassessed until 2020, with councils dependent on higher business rates to fund services. This is intended to give councils an incentive to back local businesses and new developments.
However Houghton, who is also the chair of the Special Interest Group of Municipal Authorities within the LGA, said councils face 'decline' in areas where business rate growth was unlikely to match demand.
The report, written with former Labour housing minister John Healy and seen by Public Finance, warned the system would lead to a 'divergence' in council spending between more affluent and poorer areas.
With the baseline funding not due to be re-examined for an initial seven-year period, there will be no way to 'mitigate the impacts', it warned. 'In a relatively short time the ability to recalibrate such a system will not be possible and we will need to look for alternatives to support fair and incentivised funding for core public services.'
Houghton said changes were needed to make 'equalisation' between authorities a priority, and recommended that funding settlements for local government should be set for only three years.
The report, which has also been submitted to Labour Party's policy review, called for a new independent local government funding body to be established to divide business rate revenue into three blocks.
Councils would receive a needs-based element, determined by the independent arbiter based on demand for services, and this would have 'first call' on revenues.
A so-called incentive portion would also be set, based on a calculation of growth in each council area, to maintain a link with economic performance. The independent agency would then determine the third element, of any rates to be retained by government.
Houghton said the proposals were intended 'to create sustainability for councils'.
He told PF: 'The first call on any business rates and any council tax revenues within the sector should be for equalisation and sustainability. Secondly, our view then would be an amount of business rates that would be available for distribution based on economic growth, and then thirdly there will be an amount then that the government would want to keep for their own purposes.
'The question is who makes those dividing lines, and our view is that should come from an independent source, so we get sustainable local government but with still some incentive in the system for economic growth.
'The starting point is sustainability and equalisation. At the moment in the system, that's the last thing that they look at, and we're saying that's the first thing that they would look at.'
Houghton warned that the coalition government's plan to reset the system of top-ups and tariffs in 2020, and then leave the system to operate for a decade, would cause 'huge' disruption across local government.
Houghton told PF that Sigoma would consider adopting the reforms as policy over the next three months.
'Hopefully it can kick start a debate that leads us to a more sustainable system,' he added.