By Richard Johnstone | 12 June 2013
More than 40% of council chief executives and leaders now fear Whitehall funding reductions will lead to frontline service cuts, a dramatic increase on the 2% who voiced these worries a year ago, according to a survey published today.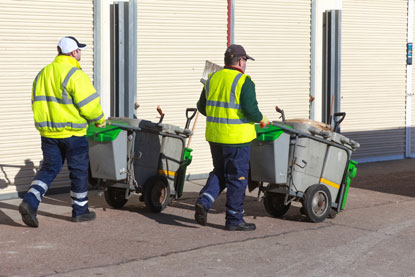 PricewaterhouseCoopers' annual survey of town hall chiefs also found that there was a 'universal expectation' that the June 26 Spending Review later this month will require further savings from councils for the year it covers, 2015/16. Over the current four-year Spending Review period, which ends in 2014/15, local government funding will have been cut by 33%, according to the Local Government Association.
Today's PwC report, Local state we're in, found that only 58% of the 99 chiefs polled now believe they can make the required savings without reducing local services. This is down 40 percentage points from the 98% who hoped they would be able to do so in last year's report.
All the 92 authorities involved in the survey have been able to make the planned budget savings in the past year. However, PwC's survey found evidence that 'cracks are appearing as councils adjust to continued and significant financial pressures'. It  warned that these will become even more pronounced after this month's Spending Review.
Nine out of ten of the survey respondents expected that some local authorities would get into serious financial crisis, or fail to deliver some services, within the next three years.
The report also revealed scepticism about the impact the government's Community Budgets programme would have on councils' ability to meet savings targets.
Chancellor George Osborne is expected to announce a rolling two-year programme of the local funding initiatives, where all public sector spending is pooled in a local area to make efficiencies and transform services.
However, only 23% of chief executives and 6% of leaders polled believed this would lead to significant savings and transformational change. 
Andy Ford, head of local government at PwC, said the sector had already delivered 'unprecedented savings over the last three years', but there was now little room to achieve more thorough efficiencies alone.
'Local authorities are increasingly confronting fundamental questions about what they do as much as how they work,' he added.
PwC also undertook an online poll of more than 2,000 members of the public to assess their awareness of service cuts in their area.
This found that, although overall knowledge remained low, more than half of those who were aware of cutbacks  (53%) opposed them.
The public's biggest concerns were reductions in environmental services, such as road repairs, parks and street cleaning.
Ford said the 'harsh reality is that public concern about service reductions is high, and understanding of the need for savings is low'.
He added: 'The public are becoming increasingly opposed to reductions in local public services, particularly in visible services like road repairs and leisure services.
'The scale of concern about the impact of sustained austerity should not be underestimated. With the cracks already beginning to show, and difficult decisions ahead, councils need to act urgently in changing the way services are delivered or provided.'
Responding to the report, trade union Unison said that the fall in confidence that services can be protected from cuts to just 58% was 'deeply worrying but hardly surprising'.
The union's head of local government, Heather Wakefield,  said 'drastic cuts' meant councils were likely to struggle to run even the basic services that they had a legal duty to provide.
Town halls were now 'buckling under the strain' of reductions, and their financial future hangs in the balance, she warned.
'The public are increasingly feeling the impact of cuts, and there is a growing awareness that austerity is not working – this opposition will only keep on rising. The government is on a warning – it will feel this opposition where is really hurts, at the ballot box.'