By Vivienne Russell | 23 May 2013
The idea that the Local Government Association will be able to replace the Audit Commission's improvement work is 'illusory', the former chair of the body has warned.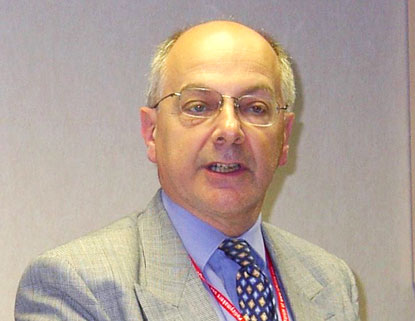 In a House of Lords debate on the Local Audit & Accountability Bill yesterday, Lord Beecham highlighted the cuts imposed on the LGA by Communities Secretary Eric Pickles.
Beecham, a former Labour leader of Newcastle City Council, said: 'The notion that the LGA will be able in some way to replace the commission's work and sustain its improvement programme is illusory.
'The LGA itself has been a target of the secretary of state's obsessions. He has cut its funding, top-sliced from revenue support grant, from £41.3m to £25.5m, or 38%, with significant implications for the staffing and capacity to represent the sector and enhance its effectiveness.'
Beecham served as LGA chair from its inception in 1997 until 2004.

He called the Bill, which will formally disband the Audit Commission, 'bad' and 'unworthy'. He warned that it would hand the large accountancy firms an 'effective oligopoly' of local audit.
'There will be a requirement to retender [audit contracts] every five years, but it would be better if the requirement was to change auditors every five years to ensure that the relationship does not get too close,' said Beecham.
Conservative Baroness Eaton, another former LGA chair, also criticised aspects of the Bill, saying she regretted the further centralisation of powers to the secretary of state.
She said national procurement of local audit contracts should be allowed to continue alongside local procurement.
'National procurement of external audit is the most efficient way of procuring audit, at the best possible cost to local councils,' said Eaton.
'This was demonstrated by the recent tendering exercise carried out by the Audit Commission. That exercise delivered savings to councils of £250m. As a result, I would like the government to ensure that sufficient flexibility is retained in the Bill to allow national procurement to continue as a way of helping councils secure savings for the future.'
Responding for the government, Baroness Hanham said she expected 'considerably more' than four firms to bid for audit contracts, adding that allowing councils to appoint their own auditors was likely to bring smaller players into the market.
The Bill's provision to limit the production of council newspapers was also criticised. Beecham said restricting council publicity was 'objectionable' and ignored the reality of a struggling local press.
Eaton said that the majority of councils produced newsletters because they were the most cost-effective way of reaching 90% or more of the local population and were a means of informing people of changes to service schedules.
Hanham said there were cases where council newspapers had become 'overtly political'. She added: 'It is worth pointing out that taking action about these papers was not only in the coalition agreement but was a pledge in the general manifestos of both the coalition partners.'